Analysis doubts Akuna claims

Print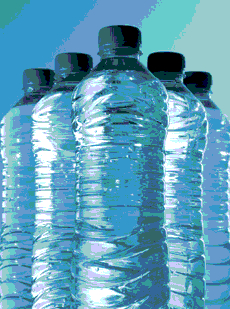 An investigation has found the "incredible health benefits" of Akuna Springs water may be no greater than tap water.
Akuna Springs bottled water promotes it as a "natural, artesian, mineral-enriched water".
Akuna Springs and its parent company NT Beverages were the subjects of some controversy earlier this year when they were awarded $10 million of taxpayer funds.
NT Beverages received the money through the NT Infrastructure Development Fund (IDF) without having a formal water extraction licence.
The company misidentified the aquifer it draws its water from in promotional materials, and set up a charitable foundation that claims to donate those to "those in need", but has not made a donation in two years.
NT Beverages is not a member of the peak body responsible for regulating bottled water, and so does not have to complete quality audits or other industry standards.
The company claims its water is from a volcanic rock aquifer "enriched with vital organic minerals that enhance the experience of taste while supplying incredible health benefits with every sip".
The ABC commissioned international water testing company Intertek to look into the claims, which were reviewed by Griffith University water scientist Dr Frederic Leusch.
"From the data provided, it is difficult to say whether this is tap or non-tap water," he said.
"Water generally is good for you. But from the chemical results we've seen, that water isn't better or worse than tap water in that area of the world."
The water tests have prompted questions about the due diligence the company undertook before it was awarded $10 million.
Dr Leusch said that the mineral composition claims were remarkably accurate.
"I was quite surprised to see how spot on and accurate the results were," he said.
"But that means they're dealing with water that doesn't change quality very often, which means a large aquifer or tap water."