Beach strikes major field

Print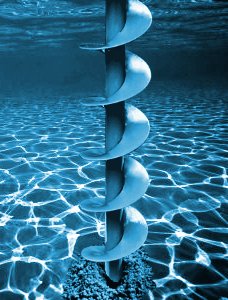 Beach Energy says it has discovered much more gas than expected in a new field off the Victorian coast.
Beach Energy says the Enterprise gas field in the Otway Basin contains 97 petajoules of new gas reserves.
The company is gunning for gas imports to begin as early as 2022, ahead of a predicted supply squeeze facing Victoria and New South Wales by 2023.
The big find was announced as Beach Energy revealed a dive in its half-year profit of more than 50 per cent in the six months to December.
Beach, alongside most major oil and gas producers, has been hit hard by the impact of COVID-19, as lockdowns and travel restrictions drain the demand for fuels.
Brent crude oil prices dipped below $US20 a barrel last year, but has recently risen back above $US60 a barrel after the industry agreed to curtail output.
Federal Government figures have welcomed the new discovery, saying it will help with Australia's "gas-led recovery".