Logging could cut city water

Print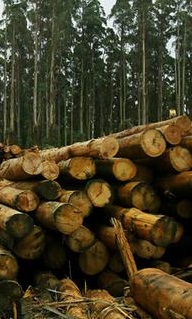 Ecologists say logging is putting Melbourne's water supply at risk.
A new study by the ANU's Prof David Lindenmayer says logging and forest loss has triggered a "hidden collapse".
This means that while the ecosystem appears intact superficially, there is a lag in recovering crucial old-growth ash ecosystems — making collapse "almost inevitable".
Dr Lindenmayer says that drastic measures are needed to halt or greatly reduce native logging operations in mountain ash forests.
If not, he warns that the forest may not recover from the level of projected collapse in coming decades.
It would be potentially disastrous for Melbourne's water supply, he said.
Most Melbourne water catchments are in mountain ash forests.
Young or damaged ash forests draw about 12 megalitres more water per hectare per year than forests that are more than 100 years old, Dr Lindenmayer says.
Over 98 per cent of Victoria's mountain ash forest is younger than 80. In one case - the Upper Thomson catchment, which feeds Melbourne's largest water supply dam - about 61 per cent of the trees have been logged.
"That's a serious issue because two-thirds of all the rainfall in that catchment falls on one-third of the area and that's the ash forest … that's called an own goal," Dr Lindenmayer said.
"The value of the water that flows into the water catchments is about 25.5 times higher than the value of the timber cut from those same catchments.
"My hope is that at some stage people will wake up and say; 'Oh my god, that's the water supply for 4.5 million Melburnians,'" Dr Lindenmayer said.
"Is it appropriate to compromise the water supply of soon-to-be Australia's largest city?"
He expects the situation will get worse if the Federal Government brings in new Regional Forestry Agreements (RFAs) when current agreements expire in 2020.
"The new RFAs are going to be even more disastrous because what they will do is lock in a guaranteed level of saw long supply … which isn't really sustainable," he said.
"The RFAs don't take into account other values like water or tourism ... it's nonsensical. It doesn't make any sense to me."