No sale today but questions remain for SA Water

Print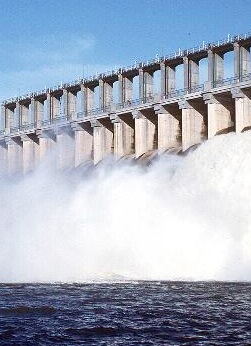 The South Australian Government has again pledged not to sell SA Water.
An election commitment from just a few months ago has been questioned again, after comments from former chief executive of the Essential Services Commission of South Australia (ESCOSA), Paul Kerin.
Mr Kerin told a Parliamentary committee privatisation was being considered, leading Opposition leader Steven Marshall to demand answers from the Government in question time.
"Will you continue to deny that the Labor Party has considered privatising parts of SA Water?" he said.
"It has been confirmed that it has been discussed in agencies outside of Treasury."
State Treasurer Tom Koutsantonis said the Government would stick to an election promise made in March.
But questions remained after Mr Kerin claimed the Government had refused to write down the value of SA Water's assets, costing customers an extra $150 million.
"If it's overvalued by $2 billion, and that's probably conservative, water consumers out there are paying an extra $150 million a year, every year," Mr Kerin told the Budget and Finance Committee last week.
Mr Koutsantonis argued that slashing water prices by $150 million would have big flow-on effects.
"That will require an increase to payroll tax from 4.95 per cent to 5.6 per cent, a 41 per cent increase in private land tax collection or a reduction in 1,700 full-time employees across the public sector," he said.
The SA Liberals are expected to introduce a bill to launch an inquiry into water pricing today, but there are only two sitting days left of Parliament and the Government has the numbers to defeat the move.