Upgrades rain on far west NSW

Print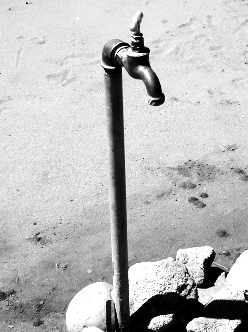 The NSW Government has committed to a multi-million-dollar upgrade the ageing water supply for the town of White Cliffs.
The State Government has put up $5.5 million for major infrastructure works at the far western NSW opal mining town.
The works are set to include an expansion of the main storage reservoir, replacing the network of pipes, and the construction of a new water treatment plant.
The upgrades should take about two years.
Central Darling Shire administrator Greg Wright says it will be a big relief for the 200 property owners connected to the mains supply.
"One of the problems we've got at White Cliffs particularly is that the storage facility is finite," Mr Wright said.
"So, extending and augmenting the reservoir and the capacity will mean the supply will last longer.
"But also, we have a very high rate of leakage from the existing reticulation mains there, so replacing all of the mains will allow much more of the water to actually find its way to the end user."
Over $1 million was spent determining whether the works were needed both at White Cliffs and Ivanhoe.
Ivanhoe's water treatment plant has never seen a major overhaul.
Mr Wright said the announcement could be a good omen for other funding applications
"We're doing a lot of work in getting the other schemes shovel-ready," he said.
"We're working through, at the moment, getting things like designs and plans and specifications ready so if we do get grant funds, we can move straight to calling for the contracts."
The funding is also being framed as a sign that the Central Darling Shire – which has been in administration since 2014 – is regaining the government's trust on financial matters.