First listed on: 09 January 2018
Engagement & Marketing Manager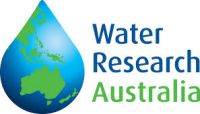 Water Research Australia Limited (WaterRA) is a national not-for-profit company, established and funded by its members, to undertake collaborative urban and regional water research that delivers value at the national and local scale.
WaterRA is a leading provider of research services to the vitally important water sector and an exciting new opportunity has emerged for an Engagement & Marketing Manager to be based in Melbourne, Sydney or Adelaide.
Reporting directly to the Chief Executive Officer at our head office in Adelaide, this pivotal role is responsible for ensuring WaterRA's members receive maximum value from their membership by managing engagement with key stakeholders and facilitating WaterRA's marketing and business development. Key responsibilities include:
developing and implementing strategic marketing initiatives to support WaterRA's achievement of strategic priorities;
nurturing and strategically expanding WaterRA's membership community;
facilitating the communication, promotion, technology transfer and adoption of WaterRA activities and research in a professional and effective manner;
driving continuous improvement in customer satisfaction and membership services; and
providing marketing and engagement support to the business, including CEO, WaterRA staff, and the Board.
Experience working with a technical, water utility, and/or research based organisation, along with experience in the development of engagement strategies employing a diverse range of channels tailored to stakeholder characteristics is essential. Tertiary qualifications in marketing or communications, or equivalent, are desirable. Formal qualifications in a scientific or technical field will be highly regarded. The suitable candidate must demonstrate a proven ability to provide leadership for membership retention and growth and to build and contribute to a cohesive team. They will be results orientated, with a strong focus on customer service and satisfaction. While upholding and demonstrating WaterRA values, the right candidate will be approachable, organised, driven, influential, proactive, and media and tech savvy.
Whilst this role is being offered on a full-time basis, there is flexibility to negotiate it as 0.8 for the right candidate.
For a job and person specification, please visit hender.com.au and for further information on our client, please visit waterra.com.au
Applications in Word format only should be forwarded to Justin Hinora at Hender Consulting by email to 22599@hender.com.au
Telephone enquiries are welcome and may be directed to Justin or Emily Taliangis on (08) 8100 8849.
Please click the 'Apply' button below.

Location:

VIC
NSW
SA
Work Type:

Full Time
Category:

Communications, Engagement & Facilitation
Management
Media/Marketing/Public Relations
Research/Scientific