First listed on: 26 March 2021
Aquatic Services Officer - Customer Service
Salary:

$38.08 per hour (inclusive of casual loading) + Superannuation

Casual

Development opportunities, Flexible Work Environment and Sustainable Council

We are building a safe and inclusive culture where our people are empowered to deliver their best work. Embracing innovation and change, we continually deliver richer and higher quality services to a vibrant, diverse and iconic municipality. We are passionate and energetic, working as one team to build a healthy, prosperous and sustainable community. Progress is important to us, and we and make it a priority to invest in our people's wellbeing, growth and development.

PLEASE NOTE: We're looking for new staff ASAP and so will be interviewing and filling positions throughout the live advertisement period. This may mean the advert will close early.

As an Aquatic Services Customer Service Officer, you will be responsible for utilising your superior communication skills to facilitate an enjoyable experience for the community.

Specifically you will be responsible for:

- Maintaining a professional image at all times to both internal and external customers
- Providing up-to-date and accurate information about centre facilities, services and programs to new and existing centre users, both in person and over the telephone.
- Supervising public entry and collecting entry fees in accordance with centre and Council administrative and financial procedures.

To be successful you will:

- Possess previous customer service experience, preferably in the leisure industry or similar environment
- Be available to work across Saturday and Sunday and over the Summer period.
- Have naturally strong communication skills both verbal and written
- Have exceptional interpersonal skills and a willingness to assist and engage with people of all ages and backgrounds.

City of Stonnington is a child safe and equal opportunity employer committed to an equitable, diverse and socially inclusive work environment and a positive, barrier-free recruitment process. We actively encourage applicants from an Aboriginal and Torres Strait Islander heritage, people living with disability, LGBTIQ+ and people from culturally diverse backgrounds to explore the opportunity of a career at the City of Stonnington. If you have any support or access requirements, or would like to speak to someone about employment or an alternative processes, please contact Council's Talent Acquisition Team on 8290 1333.

Work for Stonnington today. Work that matters. People who make a difference.

Submitting your application

We are no longer using Position Descriptions or Key Selection Criteria. Please use your cover letter to demonstrate to us that you can 'deliver' the aspects of the role and that you have got what is needed to 'thrive'. These are the top two sections in the Success Profile below. You do not need to have a heading of each point or address each point individually. Recommended no more than 2 pages for your cover letter.

If you have any support or access requirements, or would like to discuss an alternative application process please contact a member of the Talent Acquisition Team 8290 1333.

To be eligible to apply for this position you must have an appropriate Australian or New Zealand work visa.
For further information on how to apply contact the Council's Recruitment Officer on Ph: 03 8290 1333.
For position related queries, please contact
Katrina Scott -Mackenzie
on Ph:
82901678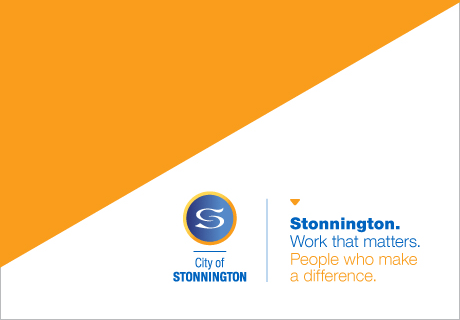 Closing Date:

11 Apr 2021
Location:

VIC
Salary:

$38.08 per hour (inclusive of casual loading) + Superannuation
Work Type:

Casual/Vacation
Category:

Administration/Customer Service
Leisure/Recreation