First listed on: 13 August 2019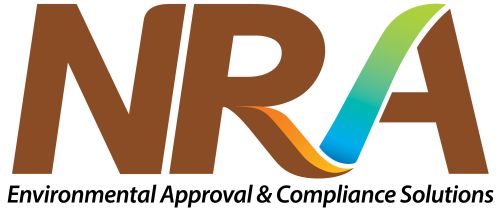 Senior Scientist
Location: Cairns or Townsville, Queensland
About us
NRA Environmental Consultants are an independent privately-owned Australian company, established in 1984.
We have a reputation for providing high quality environmental services to a wide range of clients in both the public and private sectors.
We have offices in Cairns and Townsville.
About the opportunity
NRA seeks an experienced Senior Environmental Scientist.
This role offers the opportunity to work as part of a highly-motivated team of technical specialists, where professional development, innovation and knowledge, and skill sharing are encouraged.
NRA routinely assists clients to assess and manage the potential for environmental impacts.
About you
You specialise in soil or water science.
It will come as second nature to you to plan, undertake or supervise surveys of the physical environment (water or soil). This includes designing monitoring programs and environmental impact assessments as well as conducting environmental incident investigations.
You will contribute to all aspects of project delivery, including proposal preparation, budget control, client liaison, project management and reporting.
You will provide technical advice and assistance to colleagues in other disciplines and contribute to compliance assessments.
You will contribute to continuously improving NRA's services by incorporating or adapting emerging techniques and tools.
Your qualifications and experience
Essential
You must possess the intellectual skills, technical proficiency and wisdom necessary to make a positive contribution to the NRA team.
A Bachelor of Science degree with a major in a relevant subject (eg Environmental Science, Soil Science, Water Science), ideally with additional specialisation that adds value to your role as a professional consultant.
Seven years of post-graduate experience with a minimum of five years' experience in a consulting role undertaking technical assessments.
A sound understanding of environmental chemistry.
Be self-motivated with sound problem solving skills and the ability to quickly identify key issues and develop practical solutions.
A passion for the application of your knowledge to the management of environmental issues.
A passion for assisting clients to fulfil or exceed their obligations.
A good working knowledge of relevant legislation, regulations and guidelines.
Experience liaising with regulatory agencies.
Ability to manage and interpret large and complex datasets and to consolidate or present data in formats that is accessible to a wide range of end users.
A sound understanding of QA/QC and sample handling procedures and commitment to following NRA's Health, Safety and Environment procedures.
Ability to contribute to a multi-disciplinary team.
Commitment to continuous professional development.
An interest in nurturing junior staff and providing on-the-job skills and knowledge transfer.
Highly Regarded
Experience in servicing mining or industrial sectors, conducting or contributing to statutory environmental investigations or evaluations, negotiation of licence conditions – particularly water quality conditioning and land rehabilitation requirements.
Membership of a relevant professional body.
What we offer
The opportunity to live in a tropical environment and take advantage of the relaxed lifestyle it offers.
The opportunity to develop your skills and career path in a friendly and professional environment where you will have your own office space.
Opportunities for continued professional development.
We support and encourage membership and positive engagement in professional and community organisations.
A competitive salary package commensurate with skills and experience.
An attractive relocation package to either Cairns or Townsville.
A position description can be obtained from our website (www.natres.com.au). Please submit your application, consisting of a cover letter and CV, to nra@natres.com.au.
Candidates must have the right to live and work in Australia.
The closing date for applications is 6 September 2019.
Closing Date:

06 Sep 2019
Location:

QLD
Work Type:

Full Time
Category:

Earth/Environmental Science
Environmental Consultant/Management
Legal/Compliance/Risk
Research/Scientific
Technical
Water Quality Monitoring and Analysis