Research Scientist - Regional Economic Modeller - [Archived Advertisement]
First listed on: 26 January 2017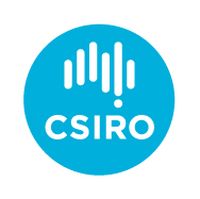 Research Scientist - Regional Economic Modeller
Conduct innovative research with real-world impact.

Work to alleviate poverty and increase economic development in developing economies.

Focus on integrating regional economics with hydrological, agricultural and social sciences.
The role of a Research Scientist in CSIRO is to conduct innovative research leading to scientific achievements that are aligned with CSIRO's strategies. You may be engaged in scientific activity ranging from fundamental research to the investigation of specific industry or community problems. You will have the opportunity to build and maintain networks, play a lead role in securing project funds, provide scientific leadership and pursue new ideas and approaches that create new concepts.
As a Regional Economic Modeller, you will work within the Basin Management Outcomes program of the Land and Water business unit on inter-disciplinary projects that assess the integrated energy, food and water security of large river basins located within countries typified as developing economies. The overall aim of the projects is to help alleviate poverty and increase economic development by developing biophysical and socio-economic systems solutions to issues of resource insecurity in developing economies.
Specifically you will:
Conduct original research in integrating regional economics with hydrological, agricultural and social sciences within the business unit's research direction in large basin-scale impacts.

Incorporate novel approaches to scientific investigations by adapting and/or developing original concepts and ideas for new, existing and further research.

Deliver novel research results to high impact external projects both locally and internationally (such as the Sustainable Development Investment Portfolio delivering to South Asia). The projects comprise inter-disciplinary research in the areas of regional economic impacts associated with water resource management, hydropower and agricultural development and the socio-economic impacts.

Contribute key elements of Land and Water (and the Basin Management Outcomes Program) delivery to Food - Energy - Water nexus science.

Produce high quality scientific and/or engineering papers suitable for publication in quality journals and for presentation at national and international conferences.

Assist in leading small research projects, including the negotiation of resource requirements..
Location: Black Mountain, ACT
Salary: AU$92K - AU$100K plus up to 15.4% super
Term: Indefinite
Ref. No: 32381
To be successful you will have:
A doctorate and or equivalent research experience in a relevant discipline area, such as Development Economics, Regional Economic Modelling and Water Resource Management.

Emerging scientific reputation and demonstrated experience of coupling regional scale economic models to agricultural, energy, environmental, hydrological and/or sociological modelling platforms.

Demonstrated experience in developing and use of multi-region economic modelling for integrated water resources management and basin or national scale planning.

Interest in contributing to integrated assessment and modelling within a linked multi-model framework, applied at global, regional, and national scales.

A solid record of publication in quality, peer reviewed journals.

Strong written and oral communication skills.
Who we are: The Commonwealth Scientific and Industrial Research Organisation (CSIRO)
At CSIRO, we do the extraordinary every day. We innovate for tomorrow and help improve today – for our customers, all Australians and the world. We imagine. We collaborate. We innovate.
About CSIRO Land & Water: With our partners we aim to deliver innovative solutions to the complex challenges that arise from the demands and impacts of human activities on the environment. Through an integrated systems research approach we provide the information and technologies required by government, industry and the Australian and international communities to protect, restore, and manage natural and built environments.
How to Apply: Please provide enough information relevant to this position to enable the selection panel to determine your suitability, and upload one document containing your CV/resume and cover letter.
Before you apply please view the full position description and selection criteria here: Position Details
Applications Close: 11:59pm AEDT, 19 Feb 2017
Closing Date:

19 Feb 2017
Location:

ACT - Black Mountain
Salary:

AU$92K - AU$100K plus up to 15.4% super
Work Type:

Full Time
Category:

Natural Resource Management
Research/Scientific
Source Management
Water Management Policy and Law