First listed on: 19 February 2019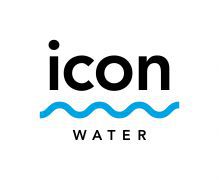 Cloud Security Engineer

• Canberra location
• $120,240 - $141,859 plus 15% superannuation
• 3 years Maximum-Term, Full-time
• Open to Permanent Residents and Australian Citizens

About Us
Icon Water is responsible for owning and operating Canberra's network of water and wastewater infrastructure and assets including dams, reservoirs, water and sewerage treatment plants, water and sewerage pumping stations to ensure the delivery of safe drinking water and reliable sewerage services. Icon Water has been part of the Canberra community for 100 years.

We are an Equal Opportunity Employer which values diversity and inclusion. We encourage applicants from all backgrounds, including Aboriginal and Torres Strait Islanders, people with disabilities, people from culturally diverse backgrounds and all ages. We also have a solid focus on gender balance within the organisation and encourage women to apply.

The Opportunity
Our Digital Technology team is looking for an experienced and hands on Cloud Security Engineer to manage digital security across Icon Water. The security and stability of systems is integral to the operations of ICT infrastructure at Icon Water.

A day in the life:

• Develop and deliver the Icon Water security strategy, including architecture, plans and training.
• Develop and maintain ICT security related work instructions and procedures
• Monitor and improve ICT security within budget constraints.
• Undertake ICT security testing to assess system and organisational risk.
• Respond to ICT security incidents and undertake post incident reviews.
• Manage ICT security risks and monitor ICT security threats.
• Implement and administer ICT security controls, as required.
• Provide ICT security advice across the organisation.

We'll need you to have:

• Relevant tertiary qualification in a relevant field, such as Information Technology
• Demonstrated experience in providing Cyber Security services in DevOps/IaaC model
• Demonstrated experience in planning, designing, developing and delivering security strategies.
• Strong track record in addressing cloud-centric security issues and solutions (AWS and Azure).

About the team

We are a collaborative team that enjoys bringing out the best in each other. We are open to new ideas and not afraid to try out new approaches and technology. We are open to working flexibly with you, so talk to us and ask how this role can be made flexible for you.

About you

• You are collaborative: you build and champion positive relationships and enjoy providing support to our business
• You are respectful, value diversity and respect the time of others
• You are open to learning new things and trying out different approaches.
• You are strategic yet enjoy hands on operational work.
• You enjoy negotiating, facilitating and problem solving.

About our application process

Please apply through our Recruitment portal by submitting a resume and a cover letter clearly outlining the key skills, knowledge and experience you can bring to the role.
If you wish to learn more about the role, please connect with Ali Salehi, Enterprise Architect on 0421 600 333.
Applications will close on 31 March 2019.
Thinking about moving to Canberra?

Canberra is the capital of the ACT. It has a population of 400,000 and is a modern city with a cosmopolitan feel. It offers all the city services and lifestyle amenities of a world-class capital, as well as being settled beside the alpine mountains and southeast coast which makes it an exceptional location for adventure.
Canberra boasts a great food and wine culture and is very family-friendly with progressive education, health care, clean environment, and is home to some of Australia's best roads and bike paths. It's a safe, relaxed place to live.
Closing Date:

31 Mar 2019
Location:

ACT - Mitchell
Salary:

$120,240 - $141,859
Work Type:

Full Time
Category:

Engineering
ICT