First listed on: 28 November 2017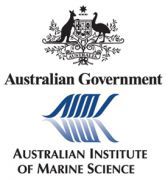 About AIMS
The Australian Institute of Marine Science (AIMS) is Australia's tropical marine research agency.
Our research into some of Australia's iconic marine ecosystems guides their management and that of similar systems around the world. We do marine science that has practical benefit to the real world, providing high quality, large-scale and long-term research that is used by governments, industry and the wider community to make informed decisions about the Great Barrier Reef, North-West Shelf and Arafura and Timor Seas.
AIMS researchers at our locations in Townsville, Darwin and Perth have access to the best tools and equipment like the National Sea Simulator, cutting edge laboratories and our fleet of research vessels.
About this Opportunity
AIMS undertakes research into growth and paleoclimate records from long-lived massive corals. We have the world's largest collection of coral cores and small coral bommies at our Townsville headquarters. In this role, you will take responsibility for the maintenance of this coral core archive and contribute to the collection's expansion through regular field activities.
You will manage our coral core technical workshop and operate, maintain and trouble-shoot a range of specialised drilling, milling, X-ray and UV imaging equipment located within the premises. You will also, as required, assist with field, laboratory and experimental aquaria activities within our Research Team.
This is an excellent opportunity to join a world-leading organisation with attractive working conditions including a 9-day fortnight, generous leave entitlements, transportation to site, a salary range of $81,012 - $92,190 and 15.4% superannuation. This role is being offered for a 3 year term and will be based in Townsville, Queensland.
About You
You will have strong practical skills in operating and maintaining technical equipment and demonstrated experience in undertaking field-based activities at sea as well as the proven ability to:
Effectively maintain our coral records workshop, including equipment operation;
Undertake underwater coral core sampling, including drilling and photography; and
Accurately collate and record sample information into a database and analyse results.
Scientific diving and boating qualifications will be advantageous.
Next Step
Download the application information, position description and selection criteria from our website www.aims.gov.au/employment. Position enquiries can be directed to Dr Janice Lough, j.lough@aims.gov.au.
Applications close Friday 5 January 2018.
Closing Date:

05 Jan 2018
Location:

QLD - Townsville
Salary:

$81,012 - $92,190
Work Type:

Full Time
Category:

Data Analysis
Technical