First listed on: 11 December 2019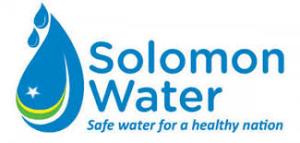 Head of Projects Management Unit: Solomon Water
Background
Solomon Water (SW) is the water and wastewater utility service provider based in Honiara in the Solomon Islands. With over 10 000 connections it provides water service to a population of around 60,000 people.
In line with its 30 year strategy to expand service provision and improve the reliability and quality of water and wastewater services, SW is undertaking a major five year capital investment program to construct new water and wastewater facilities in Honiara and regional provincial centers in Solomon Islands. The projects will be co-financed by development partners ADB, World Bank and EU.
General Responsibilities
SW is seeking to appoint a Head of Projects Management Unit [PMU] to oversee SW investment projects. The Head of PMU will be responsible for the strategic leadership of PMU in SW - developing and strengthening SW own projects team, policy and process as well ensuring compliance to development partner requirements and processes. There is approximately USD 50 m of work to begin construction in 2020 as well as preparation by consultants of feasibility studies, reposts and designs for further projects.
The Head of PMU will ensure that SW adopts and maintains best practice principles, develops business integrity and maintains the highest standards of ethical conduct.
The Head of PMU will liaise with the government, aid donors, and SW executive and will report directly to the CEO of SW.
Required Qualifications and Experience
The Head of the PMU will have a degree in engineering or project management and have at least 15 years demonstrated experience in planning, designing and implementing urban infrastructure projects including at least 10 years in planning, designing and implementing water supply and sewerage projects. Knowledge of ADB procurement and reporting procedures and small developing nation experience is essential. Prior work experience in Pacific countries is desirable.
The initial contract term is 24 months with the option to extend subject to performance. The role is an ADB funded consultant one and will be subject to ADB procurement rules.
Application requirements
The consultant recruitment is advertised on ADB's consulting services recruitment notices (CSRN) website – http://csrn.adb.org where full details of the ToR and application requirements can be found.
Applications should be lodged online to the CSRN website. Please note that applicants must register on ADB's consultant management system (CMS) – http://cms.adb.org – to be able to upload applications which close on 20 December 2019.
Closing Date:

20 Dec 2019
Location:

International - Solomon Islands
Work Type:

Contract/Temp
Category:

Engineering
Infrastructure
Management
Project Management
Stormwater/Drainage
Wastewater
Water Treatment