First listed on: 31 January 2020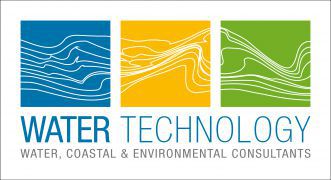 Water Technology
Full time, permanent, Adelaide
There has never been a more exciting time to join Water Technology and build your career with a broad range of water sector projects. We are currently looking for talented and passionate individuals to fill multiple roles:
Wastewater Engineer
Hydrogeologist
Civil Engineer
We are highly trusted and respected as the go-to consultant for surface water, groundwater, coastal and waterway management across Australia. We are renowned for delivering practical, high-end science and engineering solutions to day-to-day complex water related problems. We have developed a strong reputation for achieving technical excellence in the delivery of engineering and scientific services to Australia's water, coastal and environmental sectors.
The ideal candidates will be able to demonstrate:
Degree qualified with 3-5 years technical excellence in their field, and a transferable skills including pipeline and/or groundwater pumping systems and hydraulics
Ability to communicate and explain technical issues in clear and simple terms
"Bigger picture" thinking, leading to strategic and solution focused analysis
Ability to work independently, and have experience working in the field
A collaborative approach to team culture, self-motivation and a highly proactive approach
Innovative thinking, whilst being commercially-minded and professionally curious
Strong analytical, communication, project management and report writing skills
A strong and flexible team attitude and the ability to work with other specialists
Why Water Technology?
We are an employee-owned, high functioning team, inspired by professional pride and a knowledge that we are making a difference in not just what we do, but how we do it. This is what sets us apart and helps drive our passion and accountability in how we serve our clients, deliver projects, and pursue new opportunities.
We offer rewarding careers for outstanding professionals, ongoing learning and development opportunities, a collaborative and inclusive culture, and flexible work practices. We also believe that our business plays a distinct and vital role in helping solve important social and environmental issues; and use our unique skills and expertise to help create benefits and opportunities for our clients and communities. We offer:
A competitive salary and benefits package
Supportive management and excellent resources
A collaborative team environment
Professional development and support of your career ambitions
Location:

SA - Eastwood
Work Type:

Full Time
Category:

Catchment Management
Climate Science
Coastal
Consulting, Strategy & Planning
Dams/Reservoir Management
Drought Mitigation/Management
Earth/Environmental Science
Ecology
Engineering
Environmental Consultant
Flood Modelling/Management
GIS/Spatial/Mapping
Ground/Surface Water
Hydrology/hydrogeology
Industrial Water
Irrigation/Agriculture
Land Management/Development
Marine Biology/Ecology
Marine/Port Operations
Natural Resource Management
Oceanography/Marine Science
Reef Ecology/Biology
Rivers/Wetlands
Small Water and Waste Water Systems
Stormwater/Drainage
Wastewater
Water Conservation
Water Education
Water Efficiency
Water Management Policy/Planning
Water Quality Monitoring and Analysis
Water Recycling
Water Sensitive Urban Design (WSUD)
Water Supply/Storage
Water Treatment