Growers get longer contracts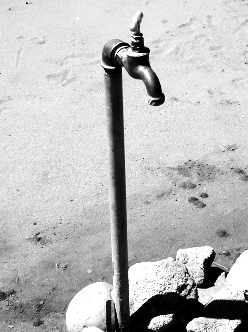 SA Water has announced new recycled water contracts for northern growers.
The authority is providing new long-term contracts to customers connected to the Virginia Pipeline Scheme (VPS), north of Adelaide, delivering price certainty and a secure climate-independent supply of recycled water for around 350 local growers and irrigators.
The new agreements will be effective from mid-September this year, when current interim contractual arrangements conclude.
SA Water's General Manager of Customer Delivery Kerry Rowlands said the price path included in contracts balances growers' need for an affordable and sustainable water source, with the cost for SA Water to supply the quality product.
"The current pricing for VPS water has remained largely unchanged for the past 20 years – held to the Consumer Price Index (CPI) – and is partially subsidised by our wastewater customers," he said.
"Moving to a cost recovery model that accounts for treatment and operating cost is the fairest way forward for our wider customer base, and influenced by discussions with industry representatives, we are providing the lowest cost offer possible.
"The annual fixed water connection supply charge and the variable water volume usage charges will both rise by CPI each year, with the usage charges also gradually increasing by a total of 5.5 cents per kilolitre over the course of 12 years.
"With the exception of price, the current customer rules remain largely unchanged and agreed annual contracted water quantities and associated flow rates will continue.
"We encourage VPS customers with any questions to contact our VPS Account Coordinator, with an interpreter service also available if needed."