Hobart facing stage 1 rules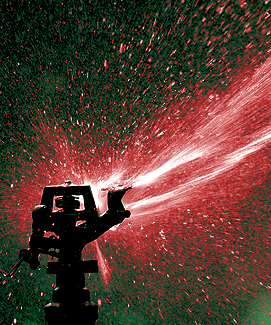 Greater Hobart will soon be placed on stage 1 water restrictions.
The Greater Hobart area will be placed on stage 1 water restrictions from 14 December 2021 to help maintain supply to the city and its immediate surrounding areas over the summer holiday period.
TasWater's Matt Derbyshire says months of heavy rain have impacted water quality, along with essential maintenance, resulting in the need to enter into restrictions.
"These restrictions are based on advice from our engineers, scientists and field operators who monitor our systems across the state," he said.
"Their aim is to protect drinking water supplies which have become more difficult to treat following recent heavy rainfall causing sediment and debris to run into our rivers."
Stage 1 water restrictions require only small changes to how people use water, but even small changes can have a significant impact on the amount of water available in the system.
The restrictions aim to reduce non-essential water use by 20 per cent by encouraging more conscious use of water at home, outside, and at work.
The restrictions limit manual garden and lawn watering to between the hours of 6am and 8am, and between the hours of 8pm and 10pm. Automatic watering systems can only be used between midnight and 4am.