Locals call for MDB buyback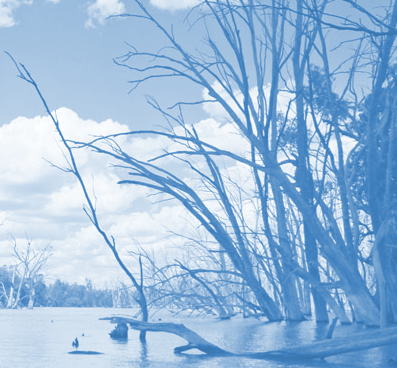 Communities along the Murray-Darling Basin are calling for the urgent buyback of water.
The Lifeblood Alliance brings together traditional owners, landowners, farmers, irrigators, commercial and recreational fishers, nature tourists, local government representatives, ecologists, townspeople and conservationists from the Murray-Darling regions.
The group says the basin system has suffered due to the over-extraction of water, and is calling for water allocations to be reduced so the rivers can heal.
In July last year, the Murray-Darling Basin Plan was activated by the federal government along with the state governments of Queensland, New South Wales, Victoria and South Australia, aiming to reduce the over-allocation of water by setting sustainable diversion limits for farmers.
This included setting a national environmental water recovery target, which has not been met, with three states having fallen short in achieving their targets.
Glyn Wittwer from the Centre of Policy Studies at Victoria University has shown that buy-backs are a more effective use of public funds to secure water.
"Public funding of human services within Basin regions will create many more regional jobs than upgrades," his study says.
Life Blood Alliance member Bev Smiles recently told reporters that "the Basin Plan is currently 47.5 billion litres short of the legal water recovery target, a volume that could easily be bought using unspent money from the Murray-Darling Basin Plan".
"For about $100 million, we could go a long way to reviving the river system — the lifeblood for thousands of people and many regional economies," she said.
"In the context of the billions being spent supporting the community through the coronavirus pandemic it is small change, and the money has already been put aside. People from all walks of life want the water buy-back program to be reinstated as soon as possible.
"They know that recovering water from infrastructure projects is far more expensive and will take too long to deliver the results our rivers urgently need."
NSW Nature Conservation Council spokesperson Chris Gambian has backed the call.
"Water purchases in the north will provide more reliable flows into and along the entire Barwon-Darling River," he said.
"This will not only benefit the environment, but also riparian landholders and river communities all the way to where the river joins the Murray at Wentworth and then downstream to the Murray Mouth.
"Buying back water licences in the northern basin will ensure water security along the Darling and into the Murray River. This, in turn, will alleviate pressure on the Murray to provide the balance of environmental, community and industry needs through to the South Australian border."