MDBP top-down method slammed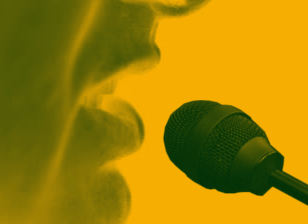 An environmental policy expert says the MDBP is failing because it ignores local views.
The date for the implementation of the Murray-Darling Basin Plan (MDBP) - which was first introduced with bipartisan support in 2012 - is being pushed back.
All governments originally agreed to implement regional water resource plans by mid-2019. But in mid-2020, most of the New South Wales plans have still not been assessed.
In fact, the NSW Government is now that the other states agree to essentially indefinite delays.
The MDBP was designed to bring about sustainable water management with a fine balance of flows allocated to farmers and to the environment.
But the plan is losing support from both irrigators and environmentalists, either for its restrictions or for its lack of apparent environmental benefits.
Dr Daniel Connell - a Research Fellow at the Resources, Environment and Development Program at Australian National University – says the problem is that "the MDBP is a technocratic top-down program imposed with minimal community support".
But, he says, the lack of interest could be reversed with "more determined support for water reform, albeit with a different approach to implementation".
"To succeed where its predecessors have failed, the next iteration of water reform must attract stronger support in the regional river towns where irrigation interests currently dominate," Dr Connell wrote in an article for the Asia and the Pacific Policy Society (APP).
"Concern for the wide ranging social and economic impacts of environmental decline is not currently reflected in the public debate about the MDBP, and strategic thinking is needed to change that situation.
"Despite their reputation, these communities are socially diverse with significant economic interests in other industries, such as tourism. They also contain a substantial number of retirees.
"Both as a tourist attraction and as a symbol of the community, it is important that the river is physically attractive, not just a water delivery system.
"As they know from experience, property values and the number and variety of regional commercial and government services are affected by population size, something highly linked to environmental outcomes in these communities."
He says community 'representatives' should be selected by the communities themselves, not governments.
"To gain real public support for the implementation of controversial policies such as increased water for the environment, decision-making needs to be responsive to community representatives that are elected," Dr Connell wrote.
He suggests that if these representatives were operate independently from national and state governments, they would be able to organise enthusiasm for policies and programs that are developed locally.
"The historical record indicates that the fate of any major attempt at river rehabilitation in the Murray-Darling Basin depends on the strength or weakness of regional community support, and this is where previous attempts at reform in the Basin have failed," he said.
"It is time for a new approach that empowers a wider range of social interests within river communities, and sees the Basin not simply as water, but as the heart of a diverse and important region and at both the economic and social centre of these regional communities."