Provider fined for sewage spill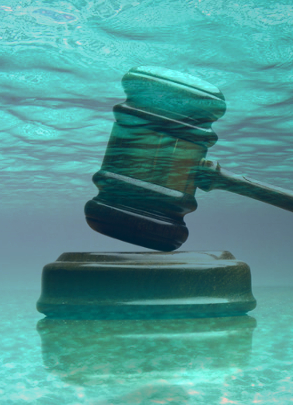 Sydney Water has been convicted and fined for a significant sewage spill.
The utility has been ordered to pay $175,500 by the Land and Environment Court, following the release of almost 3 million litres of untreated sewage into Toongabbie Creek and Parramatta River in October 2018.
The fine comes after Sydney Water pleaded guilty to two offences of water pollution following prosecution by the NSW Environment Protection Authority (EPA).
The offences occurred when the inner wall of Sydney Water's Northmead Pumping Station collapsed on the morning of 21 October 2018 damaging and ultimately disabling the pumps.
Approximately 2.8 million litres of untreated sewage then overflowed into Toongabbie Creek near the junction with Parramatta River and continued flowing several hundred metres downstream.
The Court ordered the penalties for the offences to be paid to City of Parramatta Council for multiple environmental projects including Parramatta River Fish Lift Refurbishment and Toongabbie Creek Riparian Restoration Project Proposal.
EPA Executive Director Regulatory Operations Stephen Beaman said the volume of the raw sewage was significant and there was an impact, in the form of actual, potential and likely harm, on the environment, including changes to the chemical and biological condition of Toongabbie Creek and the Parramatta River.
"Untreated sewage can pose a risk to human health and can have significant environmental impacts on waterways and local ecosystems," Mr Beaman said.
"Almost 3 million litres of sewerage is an extraordinary amount to overflow into a creek and then into the Parramatta River, a key Sydney waterway."
Justice Robson found that the events leading to the discharge were foreseeable, environmental harm occurred, and that Sydney Water had control over the failure of the pumping station.
He was, however, satisfied that the penalties imposed against Sydney Water will help "contribute to the restoration and the enhancement of the environment."
Since 2018, the EPA has prosecuted Sydney Water for nine offences against the environment protection legislation.
In handing down his decision Justice Robson said he considered that Sydney Water's prior convictions "are suggestive of a continuing attitude of disobedience of the law, or a propensity to reoffend…".
The judge said that given Sydney Water's prior convictions and the system it manages, Sydney Water is likely to reoffend in the future.