Sandy dalliances damage dunes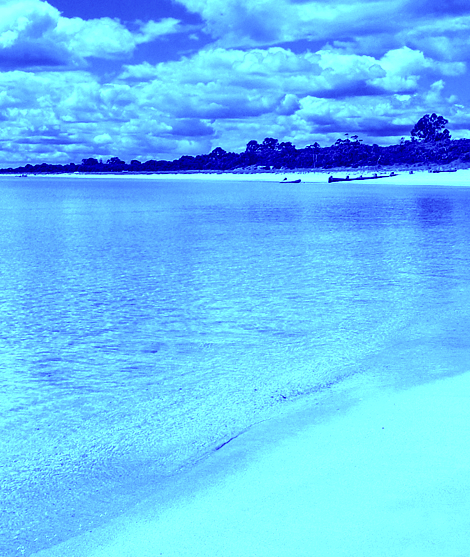 Researchers have assessed the impact of human sexual activity on beaches and sand dunes.
Coastal and dunefield experts from the Universidad de Las Palmas de Gran Canaria (ULPGC) in Spain and Australia's Flinders University have studied a well-known al-fresco sexual liaison location in the Canary Islands.
Human activities have a considerable impact on arid dunefields, and ecosystem management is critical for future generations to enjoy such locations, according to researcher Dr Leví García-Romero.
"Our fieldwork, collated in geographic information system (GIS), studied 298 sex sports on an area 5763.85m2 of these arid coastal dunefields," says Dr Garcia-Romero, from the ULPGC Institute of Oceanography and Global Change.
"In this area of Gran Canaria, we found that sex sports in places of bushy, dense vegetation and 'nebkhas' [vegetated dune hummocks] were having a significant impact on the landforms and native plants there, including waste left behind."
The study found 10 plant species were impacted, eight of which are native and three endemic to the hot, dry and saline type of dunes of the Canary Islands.
They found that the Dunas de Maspalomas nature reserve is now extensively used for the '5 Ss' (sand, sun, sea and sex with strangers).
"No matter what the human activity, popular coastal tourist locations need to closely monitor ecology and erosion trends," says Australian researcher Professor Patrick Hesp, from Flinders University.
He said that Maspalomas is not the only dune space that registers this type of activity in the world, so it is important to raise awareness about patterns of the effects of sexual activity on dune systems with environmental protection.
"Incorporating targeted research with tourist location natural resource management can lead to more sustainable action, particularly in areas of large-scale tourism and fragile ecosystems, so future generations can enjoy these ecosystems," says co-author Dr Luis Hernández-Calvento.
"It is also important to highlight how the environmental state of the space affects the user experience and how the environmental management measures taken can balance the socioeconomic long-term interests of the site."
The full report is accessible here.