Wodonga plant enhanced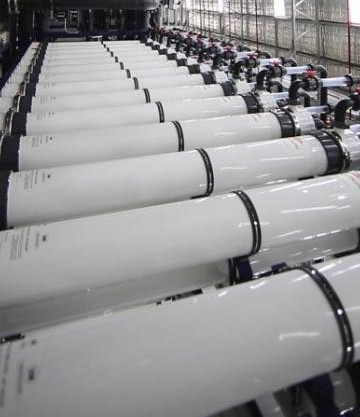 More than $30 million worth of upgrades have been announced for a treatment plant in Wodonga.
The Wodonga treatment plant will be upgraded in a move that should significantly reduce North East Water's carbon footprint.
The project will see the construction of new infrastructure that will allow high strength waste to be diverted from existing treatment facilities and put through a more energy efficient process.
"The treatment plant will effectively be creating its own energy which can then be used to power the plant or be put back into the electricity grid to offset other North East Water sites," says North East Water chair Cath Botta.
The treatment plant and infrastructure is responsible for a third of all emissions created by North East Water, so the upgrades should be substantial in meeting its pledge to be carbon neutral by 2050.
"This project, and the nearby three-megawatt solar farm project where 10,000 panels are now being installed, will see the site moving from a net user of electricity to a net exporter of renewable electricity," Ms Botta said.
The current treatment plant is 30 years old and is nearing capacity, combined with Wodonga's growing population, the infrastructure needs to be upgraded and will cater to the growth that is expected in Wodonga in the next 20 to 30 years.
More details are accessible here.