Adani water plans attacked

Print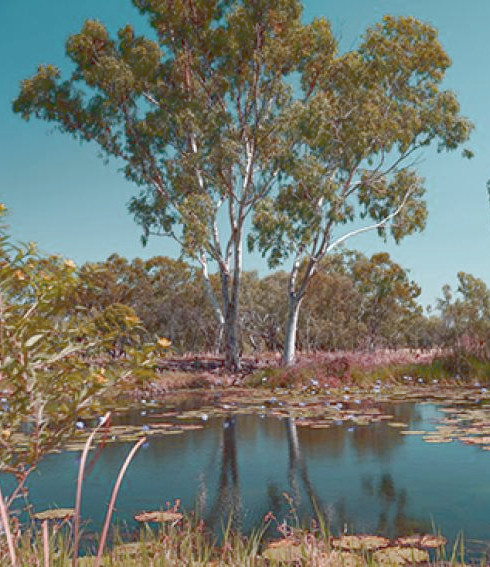 Adani's plan to drain billions of litres of groundwater could destroy one of the world's last unspoiled desert oases.
RMIT environmental engineering expert Matthew Currell says the latest Adani plan submitted to the Queensland Government ignores significant risks to Doongmabulla Springs Complex - a one-square-kilometre expanse of nationally important wetlands.
The ancient springs could be linked to the same groundwater that Adani wants to access for its giant Carmichael coalmine, though studies have failed to prove the link conclusively.
Mr Currell says Adani's groundwater plan ignores the "major scientific uncertainty".
Despite intending to extract about 4.5 billion litres of water a year, Adani's plans do not include measures to ascertain or protect the source of the springs.
"There is a possibility that the mining would cause complete loss of the springs," Mr Currell told the ABC.
"Based on the current information that we have, I'd say that's more than a remote possibility.
"It would certainly lead to much greater impacts than have been predicted to date by Adani and its consultants regarding the impact of the mining on the springs."
Adani has told reporters that a "thorough and transparent scientific investigation conducted as part of the Carmichael mine's approval process showed mining could be conducted without permanent damage to the Doongmabulla Springs".
"Groundwater is safely and appropriately managed at many mines throughout Australia using the checks and balances that will be in place at the Carmichael Mine," the company said.
Queensland Resources Council chief executive Ian Macfarlane - who was the federal industry minister under Tony Abbott - said Adani had completed an "exhaustive" process to get its water permits, which included input from an independent panel set up by the Gillard government.