Advocates want waste talk to continue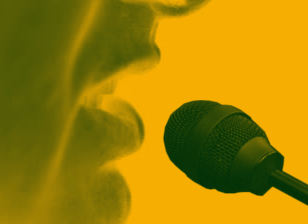 South Australian businesses, academics and experts want nuclear waste dump talks to stay active.
A group of proponents have signed an open letter arguing that an international nuclear waste storage facility would bring some amazing opportunities, including;
thousands of well-paid, skilled jobs
more opportunities for Aboriginal engagement
tourism, renewable energy, advanced manufacturing and agriculture benefits
money to fund state health, environment, transportation, education and social development services
scientific and technological investment
"Statewide consultation found more South Australians in favour of this proposal than opposed, with many South Australians still undecided," the letter says.
"But today our state legislators are preventing South Australians from even looking at the opportunity properly. We are standing in our own way."
Surveys from SA's Nuclear Fuel Cycle Royal Commission (NFCRC) Consultation and Response Agency found more South Australians were in favour of the Government investigating nuclear storage.
However, 53 per cent were opposed to SA having to manage, store and dispose of other countries' nuclear waste.
Premier Jay Weatherill wants a state-wide referendum on the nuclear waste dump proposal after a citizens' jury rejected the idea.
Developer Theo Maras – one of many to sign the letter in question - says it could be a major economic opportunity.
"South Australians must explore every avenue that we have in order to keep our state economically viable," he said.
"I am not of any view [on the dump], but I am of one view to explore this and see what it's exactly about.
"I'm very disappointed in the fact that one minute we're all looking at it in a bipartisan approach, and the next minute, without really exploring it to the end, we have a situation where we're not running through this.
"We've already spent hundreds of thousands of dollars. Why not see the end result?"
The letter says politicians should think about the future.
"Today our state legislators are preventing South Australians from even looking at the opportunity properly. We are standing in our own way," it states.
"Much is made of our responsibility to future generations and we agree. We have a responsibility to explore this opportunity fully for current and future South Australians, and potentially to assist the world in meeting some of its greatest challenges.
"We, the undersigned, call on South Australia's elected representatives of all parties to continue to explore this opportunity.
"We request further investigations into issues that a) are essential for better understanding project feasibility and b) could be investigated at relatively low cost.
"We call for partnership between the State Government and relevant Federal Government agencies to formally meet with prospective client nations in order to gain greater certainty and ensure we are fully informed as to the nature of this opportunity."
The list of signatories is as follows;
Mr Fraser Ainsworth AM, Mr Rob Chapman, Dr Tim Cooper AM, Ms Di Davidson AM, Mr Colin Dunsford AM, Mr Robert Gerard AO, Dr Ian Gould AM, Ms Kathy Gramp, Mr Jim Hazel, Mr Mike Heard, Mr David Klingberg AO, Mr Theo Maras AM, Mr Jim McDowell, Prof Mike Miller AO, Mr Creagh O'Connor AM, Dr Leanna Read, Mr Richard Ryan AO, Mr Antony Simpson, Mr Michael Terlet AO, Dr Meera Verma, Mr Stephen Young.