Akuna claims questioned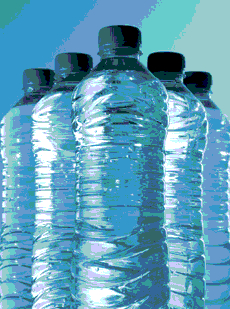 Questions have been asked about the source of water for a controversial Northern Territory water bottling operation.
NT Beverages — makers of the Akuna Springs and Akuna Blue water brands – claims its "beautiful, silky smooth water" comes from the "South Alligator Dolostone aquifer".
But the company's water extraction licence application – which is being considered by the Department of Natural Resources - states water is being drawn from the Palmerston Dolostone groundwater system, not South Alligator.
The two systems are entirely separate groundwater sources, despite being fairly close to each other.
NT Beverages made headlines earlier this year after the NT Infrastructure Development Fund poured $10 million of public money into the company before it secured any formal water extraction licences.
A decision on the water extraction application is expected from the NT's Controller of Water Resources soon.
NT Beverages is allowed to extract water at no cost while its application is being assessed.
The territory's Department of Natural Resources has confirmed NT Beverages is not using the South Alligator aquifer.
"NT Beverages extracts water from the 'Upper Elizabeth River' of the Palmerston Dolostone Aquifer and this is what their new licence application refers to," a spokesperson told reporters.
"The important point from our perspective is that Water Resources knows which aquifer they are drawing water from and will assess the application on this basis.
"The Palmerston Dolostone Aquifer lies within, but is separate from the South Alligator groundwater system. Both are part of a geological formation referred to as the 'South Alligator Group'.
"It is quite common for land owners to not know which groundwater system they are extracting from."
NT Beverages is still claiming the water in the Akuna Springs bottles is "drawn from a natural artesian aquifer that's [sic] formation is over one million years old".
"The mineral-rich water contained in the South Alligator Dolostone aquifer at Acacia Hills in Darwin, NT is naturally purified over 10,000 years through a series of limestone and quartz rocks, giving the water a crisp and refreshingly smooth taste," the company's website states.
Neither of the aquifers should be considered an "artesian aquifer", authorities say, because the groundwater does not flow without being pumped.
Additionally, both aquifers are made of sedimentary rock and so neither could be considered a "volcanic rock aquifer".
NT Beverages is standing by the apparently false behind the claims.
"The company retains, both public and third-party independent analysis/reports, supporting … its marketing material and product analysis," it stated.
"No further comments will be provided. All legal rights are retained."