Alarm raised as algal bloom continues

Print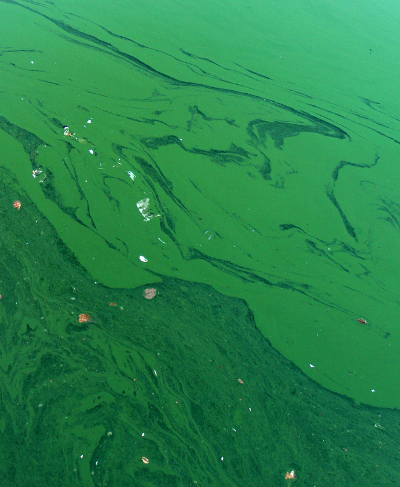 A warning has been issued as the blue-green alage out break in the Murray River continues to spread.
The outbreak covers hundreds of kilometres stretching from the Hume Dam to Murrabit and from Red Cliffs to Lock 9. The red alert covers sections between Red Cliffs and Lake Cullulleraine.
Sunraysia Regional Algal Coordinating Committee chair Owen Russell says the rapid spread is unusual.
A number of households are not connected to the urban water system, and so will be affected by the outbreak.
Reports say many do not have access to filtered water supplies.
Mr Russell says if the algae outbreaks become more common, there will be serious discussions on extending the filtering system..
"We have to look at a whole lot of issues around that, the actual physical capability of supply and also the extent of where our current urban districts run," he told the ABC.
"I have been very surprised with it this year; it has been an unusual variety of blue-green algae called Chrysosporium and it's something we don't generally see in the Murray down in our region.
"This last year that we've gone through now with blue-green algae counts showing a lot higher and red alert levels has been quite a surprise — considering the cooler weather we have started to experience."