Authority issues tap warning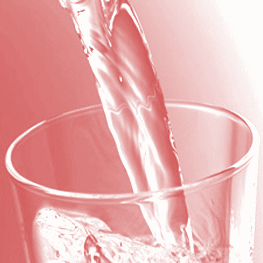 Experts say Australian taps should be run for at least 30 seconds in the morning to avoid exposure to lead.
Environment health body enHealth says that while lead is rarely used in Australian water pipes, it is widely used in a range of plumbing products including brass fittings.
Lead may impair brain development in children, so parents should take every opportunity to limit their exposure to lead, enHealth says.
The safe concentration of lead set in the Australian Drinking Water Guidelines is 10 micrograms per litre.
This concentration is considered to be very conservative, and is intended to protect the most vulnerable community members, including babies and pregnant women.
There have been a number of circumstances where this guideline value has been revealed to have been exceeded and that shows that improvements in lead exposure management are needed.
However, elevated blood lead levels are rarely found to be related to lead exposure from drinking water in Australia and there is currently no evidence of adverse effects on human health from the consumption of lead in drinking water in Australia.
"Nonetheless, it is appropriate that steps be taken to minimise lead exposure through drinking water as much as possible," says Stuart Khan, a Professor of Civil & Environmental Engineering at the University of New South Wales.
"Since water supplied by Australian water utilities is generally very low in lead concentration, it's an avoidable scenario that some of this water then becomes contaminated once it enters household plumbing systems.
"Reducing the allowable concentration of lead in brass fittings is an obvious way to reduce lead exposure.
"As I understand it, The Australian Building Codes Board (ABCB) has commenced the process of implementing this. However, this doesn't correct the legacy problem of older plumbing systems in older households and buildings. In those cases, the recommendation to flush water before use is appropriate."
Dr Paul Harvey - an adjunct Fellow at Macquarie University, an Environmental Scientist and Environmental Chemist - says it is solid advice.
"The latest advice to flush taps for 30 seconds isn't new, in fact it has been around for a long time. It is only now that it has been re-issued that it has received some attention," he said.
"Regardless, it takes us back to the source of lead in the drinking water, which is the lead-brass plumbing.
"In Australia, most lead-brass contains up to 4.5 per cent lead and this may have impacts on human health if consumed.
"So the conversation needs to once again focus on changing manufacturing standards, legislation and ensuring that lead is no longer permitted in products for use with potable water."
Australia's chief medical officer has moved to douse concerns.