Barwon-Darling issues revealed

Print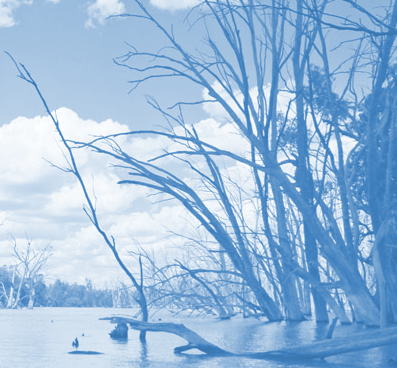 A new report says the Barwon-Darling river system is "an ecosystem in crisis", on a path to collapse.
The NSW Natural Resources Commission has released a statutory review of the Barwon-Darling by the previous minister Niall Blair in the wake of allegations of widespread water theft in 2017.
The Barwon-Darling is the NSW portion of the broader Murray-Darling, and the Natural Resources Commission warns central plans for the system need to be overhauled.
The Barwon-Darling water sharing plan has long been the target of environmental groups' concerns. There have been complaints in the past about a lack of metering in particular, which could allow irrigators to extract water at the expense of the environment.
"There is an urgent need to remake the plan so the current trend of a river system heading towards collapse is reset and the river and its dependent species, communities and industries are put on a path towards long term health and resilience," said Natural Resources Commissioner John Keniry.
The commission says intense drought, significant upstream water extraction, a shifting climate and the rules of the plan itself all contribute to insufficient ecological, social and cultural outcomes.
"These provisions benefit the economic interests of a few upstream users over the ecological and social needs of the many," the report said.
"There is clear evidence to indicate that the plan rules are resulting in more frequent and longer cease to flow periods."
The NSW Nature Conservation Council says it is "a scathing report which places the blame for the ecological catastrophe we have seen unfold in the Darling squarely at the feet of the NSW Government for allowing over extraction by upstream irrigators."
"The NSW Government have failed to act in the interests of the communities and ecosystems that rely on a healthy river system and have instead created rules which allow irrigators to suck the river dry in times of drought," CEO Kate Smolski said.
"The report also highlights the devastating effect that climate change will have on water availability in the catchment. It is clear that a comprehensive review of climate change impacts on water availability across the entire Murray-Darling Basin is needed."