Big arm aims for garbage patch

Print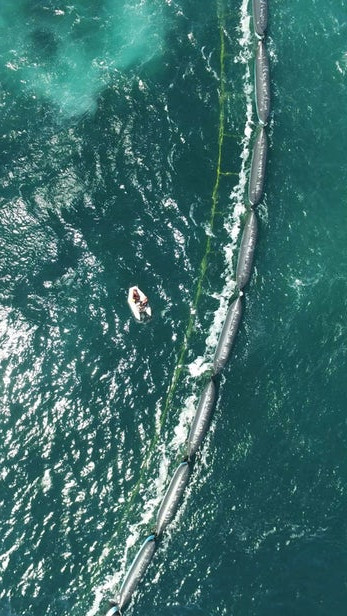 Engineers will soon deploy a rubbish-collection device for the giant rubbish patch in the Pacific Ocean.
A 600-metre-long floating boom is being towed from San Francisco to the Great Pacific Garbage Patch, featuring a 3-metre deep screen that traps and collects plastic but allows marine life to swim beneath it.
The system was created by Dutch environmental group The Ocean Cleanup.
The system is designed to be propelled by wind and waves, allowing it to passively catch and concentrate plastic debris in front of it.
Due to its shape, the debris will be funnelled to the centre of the system. Moving slightly faster than the plastic, the system will be able to skim the surface of the ocean.
The Ocean Cleanup anticipates that the first plastic will be collected and returned to land within 6 months after deployment.
This will mark the first time that free floating plastic will have been successfully collected at sea.
After returning the plastic to land, The Ocean Cleanup plans to recycle the material into products and use the proceeds to help fund the cleanup operations.
While many other environmental groups have welcomed the proof-of-concept project, they say that with 8 million tonnes of plastic waste entering the ocean each year, any permanent solution must include measures to stop plastic from reaching the ocean in the first place.