Big firm buying up MDB

Print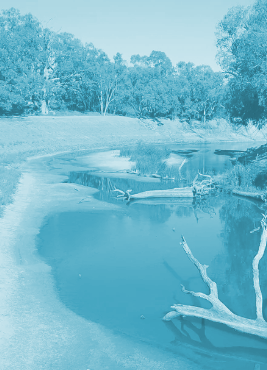 A pension fund owned by the Canadian Government is becoming the largest private owner of water entitlements in the Murray-Darling Basin.
Canada's Public Sector Pension Investment Board (PSP Investments) is a pension fund for Canadian armed forces, public servants, police and firefighters.
It has been on multi-billion-dollar buying spree in Australia, picking up a major WA dryland cropping operation and water rights in the lower Murray.
More recently, the company's subsidiaries PSP Bidco and Sooke Investments have become the new owners of Webster Limited - Australia's fourth-oldest company.
Webster Limited is a major owner of water entitlements, with about 167,217 megalitres (ML) in its portfolio last year.
The Canadian pension fund now holds more than 200,000ML of water in the Murray-Darling Basin.
It says the water will be used to grow walnuts, almonds, cotton, and cereal crops.
It claims it will not 'speculate' on water because it had to buy water on the expensive spot market last year.
Expert analysis suggests that the pool of water available for Murray-Darling irrigators is approximately 8,880GL, or 8.88 million megalitres.
The PSP companies' 200,000ML would represent about 1.7 per cent of the total consumptive pool.
It is expected that the Canadian conglomerate is now the largest owner of water in the Basin, but it cannot be officially determined as the true figures are not public.
NSW state Shooters Fishers Farmers MP Helen Dalton has pushing for laws that force corporate water owners and any politician who owns water entitlements to publicly declare what they own.
State politicians will debate the merit of establishing a national water ownership register on February 27.