Bight blasting delayed

Print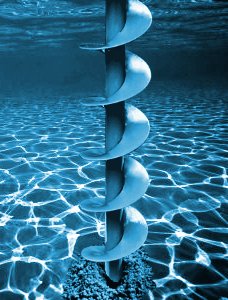 A plan to search for gas and oil in the Great Australian Bight has been postponed until next year.
Exploration company Petroleum Geo-Services (PGS) has permission to carry out seismic blasting near Port Lincoln and Kangaroo Island.
Seismic testing involves setting off underwater explosives to send soundwaves through the ocean floor.
The planned testing previously set to take place between September and November this year would have added new data to the understanding of the Bight's vast offshore oil fields, which are among the largest in the world.
Seismic testing is becoming controversial for its possible, and in some cases, proven, negative effects on sea life.
PGS told an Adelaide newspaper that it would not conduct seismic testing in the Bight this year as "the companies funding the acquisition have deferred until next year".
The announcement came on the 10th anniversary of the Montara oil well disaster, which spilled 23 million litres of oil into the Timor Sea.
"On this day ten years ago, Australia suffered one of the worst oil spills in the nation's history," Greenpeace Australia Pacific senior campaigner Nathaniel Pelle said.
"It's fitting that today PGS has announced that it will suspend plans to harm the unique marine life of the Bight by conducting intrusive and potentially fatal seismic blasting.
"[Proposed oil field operator] Equinor's own modelling shows a spill in the Bight could stretch as far as west as Perth, and to the east, far beyond Sydney's iconic Bondi Beach.
"Sadly, the reprieve is only temporary. The whales, fishing ports and tourist towns of the Bight will never be fully safe as long as Equinor pursues its reckless plans."