Bleaching hitting tourist numbers

Print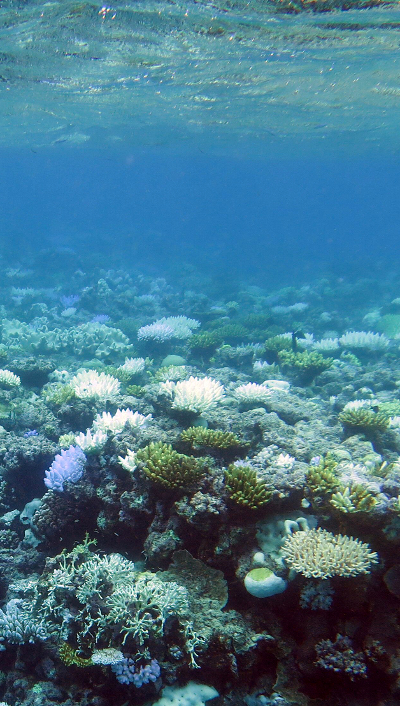 The North Queensland tourism industry says people believe the Great Barrier Reef is dying, and have stopped visiting.
News Corp reports claim the tourism industry is near recession due to perceptions that the reef is dead.
Cruise operators report a slump in bookings, and Cathay Pacific is planning to cut direct flights from Hong Kong to Cairns due to a lack of demand.
The reef has experienced several waves of mass coral bleaching due to increased ocean acidification and climate change.
But former Cairns mayor Kevin Byrne says the Reef is not dying, and the belief that it is has affected livelihoods.
"This is nothing but rubbish from rabid environmentalists who want to have an iconic place like the Great Barrier Reef as their poster child for their warped argument," he told reporters.
"It is not anywhere remotely as bad as people are claiming it to be.
"Sure, any living organism 2,200km long occasionally will undergo some bleaching event in small portions of it, but the wild exaggerations that it's in decline, it is dead, it is almost buried is just rubbish."
Some experts agree that the bleaching is being overstated, but it is indeed very extensive.