BlueScope plugged in Broken Hill pipe plan

Print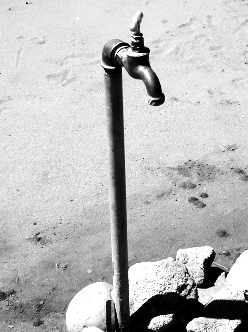 NSW Nationals leader John Barilaro has given details on the planned Broken Hill pipeline.
Speaking at the NSW National Party's state conference in the rural city, Mr Barilaro said the pipeline to supply Broken Hill with water from the Murray River would likely be build using Australian steel.
Broken Hill faces the prospect of running out of water sometime next year, with locals relying on the nearby Menindee Lakes for its water supply, which have come dangerously close to drying up entirely.
Mr Barilaro, who is also the NSW Deputy Premier, said four consortia have been invited to tender for the project.
The pipeline project is estimated to cost around $500 million.
"As of October this year, the standards have changed, which means for the first time Australian companies will have a fair, level playing field with foreign companies," Mr Barilaro said.
"More than likely what we'll see is 100 per cent steel used in this project and projects across NSW."
BlueScope Steel is expected to bid to supply Port Kembla steel via Steel Mains, a domestic water pipe manufacturer.
"By choosing 40,000 tonnes of BlueScope steel for this project, the NSW Government would be supporting Australian jobs and Australian manufacturing, including the 19,000 direct and indirect jobs in NSW that are underpinned by BlueScope's Port Kembla steelworks," BlueScope CEO Mark Vassella said.
"I look forward to the next chapter where I can hopefully be standing shoulder-to-shoulder with the Premier, announcing that the NSW Government has officially chosen Australian steel."
NSW Premier Gladys Berejiklian said the consortia asked to bid were chosen on the basis of experience.
"They're all global brands who have a long success of delivering infrastructure in NSW and we're really pleased that we've got Australia's best and the world's best focusing on this region," she said.