BoM's solid warning buried for Wikipedia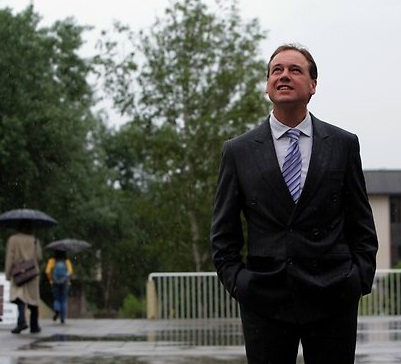 It appears the Environment Minister was told that climate change would make Australian bushfires more common, three weeks before he publically denied the link.
Environment Minister Greg Hunt told a BBC radio interview late last year that Wikipedia had informed him about the frequency of bushfires in Australia in relation to global climate shifts.
But reports say that experts at the Australian Bureau of Meteorology had already held a lengthy briefing to inform Mr Hunt of the risks that a changing environment poses to the Australian population.
Confidential briefing documents obtained by Fairfax Media through freedom-of-information, allegedly show senior officials warned Mr Hunt that the extreme temperatures across Australia in 2013 were "unprecedented".
Days later, Mr Hunt denied a link between bushfires and climate change, saying he had "looked up what Wikipedia says" and had learnt that "bushfires in Australia are frequently occurring events during the hotter months of the year… that's the Australian experience".
"We all have to be very careful. In talking with the senior people of the Bureau of Meteorology, for example, they always emphasise never try to link any particular event to climate change," he said.
But the briefing papers tell a different story, reportedly showing that just three weeks earlier BoM director Rob Vertessy specifically told Mr Hunt that the intensity, extent and duration of peak temperatures in the month before were the highest they had been since 1910, when records began.
"It is not possible to attribute any single weather event to global warming," Dr Vertessy said, but he emphasised "recent extremes are consistent with the general pattern of warming".
"A number of more recent studies are drawing probabilistic links between more extreme seasonal heat records and climate change, including the Australian summer of 2012-13," he said.
The Fairfax report says there were even subsequent meeting, where the issue was explained to Mr Hunt in further detail.
Following the Minister's comment on BBC radio, the Bureau held another special briefing emphasise that "long-term warming trends observed around Australia are consistent with global-scale warming" and "extreme heat is increasing, while extreme cold is decreasing".
"At a global scale, 2013 has seen neutral conditions in the Pacific Ocean (i.e. neither El Nino nor La Nina) meaning that natural large scale drivers have not been present," the bureau told Mr Hunt.
"This means that the recent conditions over Australia cannot be explained by natural drivers."
Bureau of Meteorology's specific stance warns that "climate change experienced to date has increased the odds of severe weather conducive to severe bushfires occurring".
"This is due to expected higher temperatures, higher evaporation, lower rainfall and, for the south-east, the potential for summertime weather systems that are associated with the most extreme and damaging bushfire activity," it says.