Call for more light on WA water talks

Print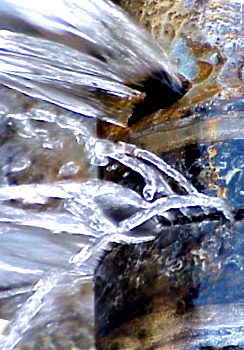 Reports this week suggest there are some intriguing links between WA's Water Corporation and the company that bought some of its assets.
The ABC has reported that the director of ASX-listed firm RCR Tomlinson – the company that purchased Water Corporation's engineering and construction arms – was present for meetings about the sale, it has been revealed.
WA's Minister for Water Mia Davies has admitted Water Corporation chair Eva Skira, who is also a director of RCR tomlinson, knew the content of meetings prior to the assets' sale.
RCR Tomlinson bought the businesses for $10.4 million.
Ms Davies says Ms Skira only stepped away from the process after the decision to go ahead with the sale had been made.
"She's very much been part of the reformation and the adjustments that have been happening within Water Corp," Ms Davies told ABC reporters.
"Once the decision was made she excluded herself from the sale process, prior to the expressions of interest being called.
"She had no involvement with that at all."
The utility put out a press release just last week with the headline: "Water Corporation Takes Probity Very Seriously".
"Any board member with a connection to any bidder was excluded from the process while they had a potential conflict of interest," the statement said.
"This included Water Corporation's chairman, who is also on the board of RCR Tomlinson.
"No member of the Water Corporation decision-making team had a financial interest in any of the shortlisted bidders.
"They all completed the necessary confidentially and conflict of interest undertakings."
Opposition water spokesperson Dave Kelly said the deals were being done with a concerning amount of secrecy.
"We're left in the dark as to really, was the taxpayer the winner in this arrangement or was this yet another bad privatisation deal that this Government's gotten the taxpayers into," he said.
Mr Kelly said it was inappropriate for Ms Skira to have been involved.
"This isn't a trivial matter, this is a deal which will cost the Water Corporation upwards of $130 million," Mr Kelly said.
"If it's a bad deal for taxpayers it will be reflected in people's water bills.
"If there is time it may be appropriate for the Minister to put a stop to the deal before it goes to a point of no return," he said.