Call for NT port protection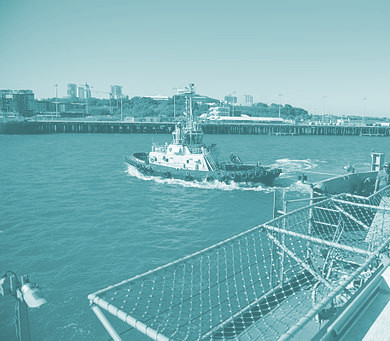 Advocates are pushing the Northern Territory Government to protect the sensitive coastal environment.
A Partnership Group bringing together key stakeholders in the coastal industries - marine conservationists, divers, fishers, sea rangers and tourism operators - is meeting for the first time this week to discuss the coastal and marine management strategy.
The Australian Marine Conservation Society says the coast's survival relies on good luck rather than good management.

The conservation society commissioned the report - Health Check of Our Top End Coasts – last year. It states that "successive administrations have neglected the Northern Territory's coasts", and that "while the Northern Territory's coastline is in good shape, it is subject to many threats and pressures."
"Those [threats] will increase with inevitable population growth over time and the increasing pressure to 'develop the North'. Whether that future development will prove disastrous or not will largely depend on whether the Territory government can learn from the lessons of history," the report states.
The NT Labor Party promised a marine and coastal management strategy in the run up to its win in last year's election.
The Government says it is still working on it.
"There will be legislative change that comes around our environmental practices in the NT," Environment Minister Lauren Moss said.
"[The strategy] will be important to making sure that any future development is done in a way that is sustainable and doesn't irreversibly damage our environment."
Local operators want to make sure any changes are more than symbolic.
"You can have laws galore but unless they're being policed it doesn't really mean much," Larrakia Nation sea ranger Donna Jackson told the ABC.
"I know INPEX has got a 40-year plan. I haven't seen ours yet," said Sea Darwin Cruises tour operator Jim Smith.
"It's a lucky dip when we go for a dive these days," said Michael Henderson, president of Darwin's Sub Aqua Club.
The health check report made the following recommendations;
• A complete overhaul of environmental assessment laws, particularly to address major previously identified gaps
• Legislated requirements for climate change impacts to be considered in key government decisions
• A prohibition on the clearing of mangroves
• The implementation of the concept of ecologically sustainable development into government policy, planning and legislation
• The development of legislative mechanisms to assess and plan for cumulative impacts, including the impacts of climate change
• The incorporation of requirements in legislation for opportunity for public participation in decision-making
• The incorporation of requirements in legislation that mandate independent science and the public release of key environmental management documents and data