Call for NT water laws

Print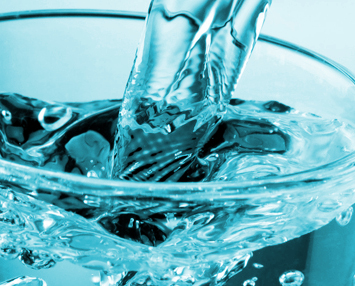 Experts say the Northern Territory's drinking water legislation needs an urgent overhaul.
Many NT communities suffer with poor or inconsistent quality of water supply.
The issue made headlines earlier this year the remote community of Laramba took the NT Housing Department to court over high levels of uranium in its drinking water, and lost.
Currently, the NT Government agency Power and Water provides services to remote parts of the Territory through a private subsidiary called Indigenous Essential Services.
Kirsty Howey, a Darwin-based researcher, says the Territory should adopt safe drinking water laws.
"[A safe drinking water act] would require drinking water suppliers to be accountable to remote community residents and to comply with minimum drinking water quality standards," Ms Howey said.
"There are gaping holes in the regulatory regime that treat some populations – that is, urban non-Indigenous populations – differently to Indigenous and remote populations.
"That simply has to stop."
Dr Howey says Power and Water only runs urban centres like Alice Springs, so there is oversight for drinking water supplies.
"Complaints can be made to Power and Water, overseen by the utilities commission, and there's recourse for residents," she said.
"At the moment there is no direct legal recourse for residents in Laramba or other communities like it."
Northern Territory Minister for Essential Services, Dale Wakefield, says there is no evidence of detrimental health problems resulting from drinking water with high uranium levels.
"The Department of Health has said, whilst they are over the World Health Organisation guidelines, there is no immediate threat to people's health and wellbeing," Ms Wakefield said
"There are no studies to show water at that level will impact people's health."
She does not appear to support the idea of mandating minimum drinking water standards by law, suggesting the government may look at Water Act reforms instead.
"We know that we need to prioritise water for drinking and that needs to be water that is accessible, that meets standards and we would absolutely look at that."