Canavan plugs Bight plans

Print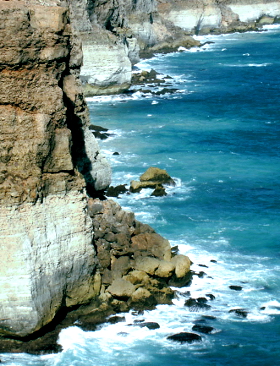 The resources minister says concerns about national security and energy supply could lead to drilling for oil in the Great Australian Bight.
Federal Resources Minister Matt Canavan has told the Australian Petroleum Production and Exploration Association's (APPEA) annual conference that the Bight could play a vital role in bolstering Australia's domestic oil supply.
"We do have vulnerabilities from the fact that we don't produce, domestically, much oil anymore," he said.
"We used to be almost self-sufficient [and] when the Bass Strait was at its height, more than 70 per cent of our oil needs were met through domestic production.
"That has fallen away in the past couple of decades."
The Federal Government this week re-issued two exploration permits for the Bight that oil giant BP abandoned last year.
Mr Canavan said exploration can be done without incident.
"Any individual proposal for the Great Australian Bight will be properly assessed, but to just put up the white flag to say we can't do it flies in the face of the experience we have had as a nation for nearly 50 years now in safely operating oil and gas infrastructure," he said.