Cancer body calls for Roundup review

Print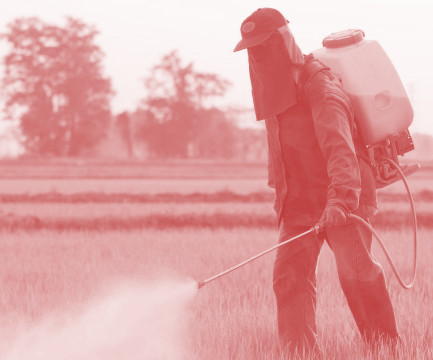 The Cancer Council wants an independent review into the world's most popular weedkiller.
Australia's peak cancer body says there has not been an independent or formal review of the chemical glyphosate — the active ingredient in Roundup — for decades.
The chemical is the world's most widely used herbicide and is popular throughout local agriculture and home gardening.
In 2015, the World Health Organisation's International Agency for Research on Cancer (IARC) classified glyphosate as "probably carcinogenic" (PDF).
Additionally, recent findings on glyphosate's links to cancer in the US have prompted a wave of compensation claims.
"We are concerned that this issue's not being taken seriously enough in Australia, particularly by the agricultural industry," Cancer Council Australia CEO Dr Sanchia Aranda said.
"The IARC report is independent and does suggest that there is absolutely a reason for concern."
The company behind the product has rushed to defend itself.
"It is the safest herbicide that's ever been developed," said Scott Partridge, the vice-president of Bayer, which recently bought Monsanto for $63 billion.
The Australian Pesticides and Veterinary Medicines Authority (APVMA), has not run a review of glyphosate since 1995.
The regulator's scientific evaluation of the IARC report concluded there was no reason to formally review glyphosate.
"Glyphosate remains safe to use in the Australian environment," APVMA chief executive Dr Chris Parker said.
Some have questioned the regulator's independence due to the funding it receives from the chemical companies it regulates.
"Governments have an obligation to fund these kinds of agencies with public money so that that transparency and independence can be assured," Dr Aranda said.