Carp tests find no human risk

Print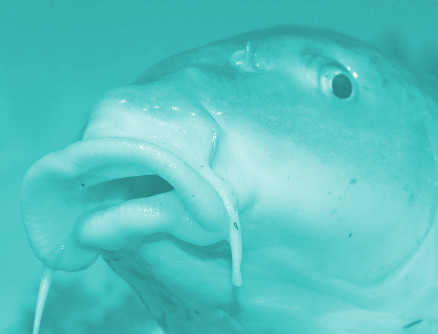 Research suggests the biological warfare being waged on carp will not cross over into humans.
A recent study by the National Carp Control Plan (NCCP) and Australia National University assessed the risk of releasing a strain of the herpes virus as a bio-agent to kill European carp in Australian waterways.
European carp cause significant environmental damage and have a negative economic impact of up to $500 million a year.
The NCCP proposes the release of a species-specific strain of deadly herpes into waterways to wipe out the pest.
NCCP coordinator Matt Barwick says humans should be safe.
"This virus has never moved from the species it infects, which is common carp, but we wanted to be absolutely certain," he said.
"We engaged some experts in zoonotic diseases, which are pathogens that have an ability to move from animals into a human host, even though the virus is not one of those.
"The research shows there are absolutely no human health considerations associated with this virus, so we can effectively close the book on this," he said.
More studies will be undertaken throughout the year to help inform state and federal environment ministers when they decide if the $15 million plan to release the virus should go ahead.
While the disease is not expected to pass directly to humans, there concerns about what the millions of dead fish will do to the water quality.
"That is not to say we won't need to use safety equipment very carefully if undertaking clean-ups, because while the virus itself doesn't infect humans, we still need to consider water quality," Mr Barwick said.