Coal mine cracks could harm catchment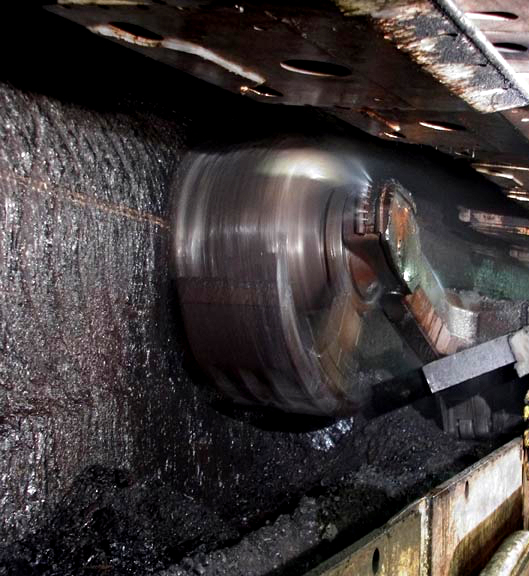 A coal mine in NSW is putting Sydney's drinking water catchment at risk.
After being kept under wraps for six months, reports on the impacts of the Dendrobium mine west of Wollongong have been released.
The documents reveal "disturbing" fracturing and bulging alongside Sydney's major dams, which could result in a loss of valuable drinking water from the catchment.
The Dendrobium mine is located underneath the metropolitan special area, which is meant to provide a buffer zone of bushland around catchment areas to protect drinking water.
The National Parks Association of NSW says it is a "grave" and "extensive" risk, which is "much more severe than warned of".
"It's now clear why [NSW Department of Planning] withheld these reports from WaterNSW, OEH [Office of Environment and Heritage] and the community for as long as they could," the parks association's mining project officer Peter Turner told the ABC.
Mr Turner said financial returns from the mine seem to have taken precedence over the integrity of Sydney's drinking water.
"The mining underway in [one area] of Dendrobium mine is the most aggressive mining to have been approved in the special areas," he said.
"And amongst the most aggressive anywhere in NSW."
Mr Turner said the most worrying part was the seam-to-surface fracturing in what should be a protected part of the catchment, but the side effects from bulging would continue to get worse.
"The valley bulging, which then causes deformation to the rock underneath and around the reservoirs, generates leakage pathways from the reservoir into the groundwater system, so it is meant to be causing water loss around Cordeaux," he said.
"It's not known whether that is yet happening at Avon.
"For Cordeaux it is uncertain how much water loss is occurring but it is certain with more mining, whatever loss is occurring is only going to get worse."
Dendrobium mine has a two-kilometre longwall which allows for extractions 400 metres below the surface at a width of 300 metres.
Conservationists from the Lock the Gate alliance say the reports show the need for a moratorium on any further mining operations in the catchment and an inquiry into the impacts of the Southern Coalfields on our water resources.
NSW Premier Gladys Berejiklian said the Government would investigate.
"We need to take a serious look at this because I don't want anything compromising now and into the future, any of our water security or any of our prime agricultural land," she said.
When the mine was first approved in 2013, the planning department backed a BHP Billiton report rejecting a 2012 impact assessment that predicted seam-to-surface fracturing.
"[The department] did so without advising and consulting WaterNSW or advising OEH or the community," Mr Turner said.
The mine's owner, South32, said the details within the report were being examined.
"We will continue to engage with government agencies and other key stakeholders to ensure continued compliance with consent conditions."