Coal site getting water plants

Print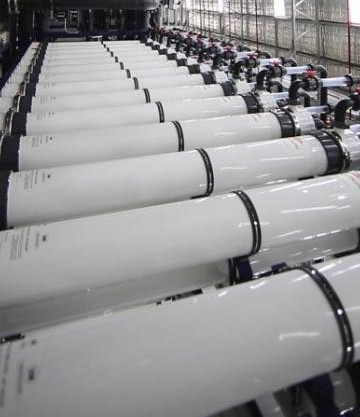 One mining company is making a serious attempt to reduce its use of natural water supplies.
Anglo American has commissioned a reverse osmosis (RO) water treatment plant at its Aquila coal project in Queensland.
The company says it wants to install two RO plants in an effort to reduce the use of fresh water in mining operations.
Currently, two megalitres of mine affected water is being treated at the site every day, but the company says it is aiming to halve its fresh water usage by 2030.
"A key target in Anglo American's global sustainable mining plan is to reduce our reliance on fresh water by 50 percent by 2030 across our mine sites, and I'm pleased to say Aquila is currently sourcing recycled water during construction of the mine," said Anglo American metallurgical coal business chief, Tyler Mitchelson.
"A planned second RO plant will to be used to recycle a further 2.4 megalitres of mine affected water – once Aquila becomes operational in early 2022, more than doubling capacity and helping to reduce the reliance on water from local sources during times of drought."
The water treatment plant is valued at about $5 million.
The Aquila project is also intended to increase the life of Anglo's existing underground operations at the Capcoal complex.