Commission avoids crossover

Print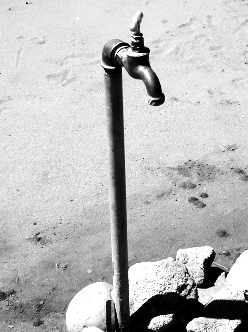 South Australia's royal commission into Murray-Darling matter has confirmed it will not double up on investigations.
The former Weatherill government launched the royal commission following allegations of upstream water theft last year.
Then-premier Jay Weatherill said at the time that the state royal commission would compel bureaucrats from interstate to give evidence.
"They will have no choice but to come forward," Mr Weatherill said.
"A state-based royal commission does have the capacity to analyse things that touch on other states, provided there in a connection to South Australia."
The commission, led by senior barrister Bret Walker SC, now says it will not go back over matters already under investigation in other jurisdictions.
"The commission confirms that it will not be interfering with any current prosecutions in relation to an allegation of illegal take — to do so would be a contempt," the statement said.
"The commission will also not interfere with current civil cases, or any investigative body such as the NSW ICAC.
"It is however cooperating with, and will share information with, such investigative bodies.
"It is also pursuing matters relating to compliance and enforcement that are not involved in current court cases or investigations."
Commissioner Bret Walker says he is satisfied with the power to compel documents and witnesses from outside the South Australian jurisdiction.
It means SA's new Government is unlikely to proceed with legislation to clarify the reach of the commissioner's powers.
"The Government, following discussions with Mr Walker, have determined that an amendment to the Royal Commissions Act 1917, to clarify the extraterritorial reach of the royal commission, will not be progressed," South Australian Attorney-General Vickie Chapman told Parliament.