Concern over centre runoff

Print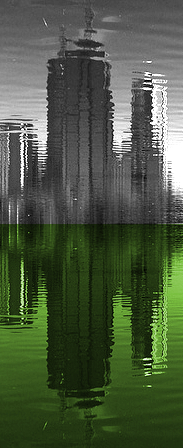 Environmentalists are concerned about an approval that allows untreated stormwater to flow into a Melbourne creek.
The 20-hectare Burwood Brickworks development in Melbourne's eastern suburbs is set to feature a shopping centre and up to 750 homes.
The project has been given six stars, the highest category in the national sustainability rating scheme, and is being promoted as "the world's most sustainable shopping centre".
The developer, Frasers Property, had planned to build a wetland on a retarding basin on a nearby road to treat the stormwater coming off the buildings before it flowed into a tributary of the Yarra River.
However, Melbourne Water deemed the proposal unsafe, and is instead allowing the developers to pay $220,000 into a fund for stormwater offsets to meet their stormwater quality obligations.
The development plans have received local government approval despite concerns raised by neighbouring councils about water quality.
The Yarra Riverkeeper Association's chief executive, Karin Traeger, says more pollution will end up in the river.
"You have oil coming from car parks, litter, microplastics and different things and if we don't treat that it's going to become a big issue down the track," she said.
"We already know that offsets are not a solution, it's a bandaid, we have to create actions that prevent the damage."
More details are accessible here.