Concern over SA gas plans

Print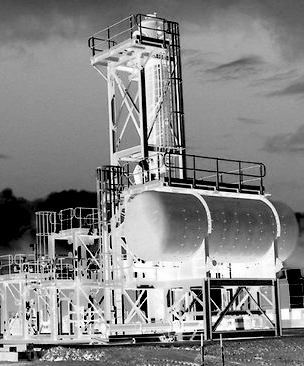 Conservationists say the SA Government should not allow an underground coal gasification project (UCG) earmarked for outback Leigh Creek.
The UCG process has been associated with groundwater contamination in the US, and is banned in Queensland.
Conservation SA chief Craig Wilkins says there is enough evidence for the South Australian government not to allow the planned project to proceed.
"There is no way this technology this should be allowed here in South Australia. There is a public consultation currently underway and this should be stopped immediately," he told the ABC.
"It's disappointing that the Weatherill Government has allowed it to get this far. We want it stopped and stopped now."
SA Energy Minister Tom Koutsantonis syas the Government has not formally backed the project, and would wait to hear from independent experts.
"This project has not yet been approved and will not proceed unless approved," he said.
"I'd encourage everybody with a view in relation to the project to engage with the consultation process and make a submission.
"The approval or otherwise of coal gasification projects should be determined by expert, independent regulators and scientists, not politicians."
Indigenous communities are worried too.
Adnyamathanha elder Enice Marsh says the government has not responded to a letter detailing their concerns.
"We tried to write to them to ask for an independent survey on the land, to state the land of Leigh Creek and the coal fields are significant Aboriginal sites," she said.
"A lot of my people say it's their home, they're going to be faced with a huge, dangerous situation.
"The land has been used and abused for so long and it is now time to lay the land to rest and recover."