Concrete questioned in QLD dam

Print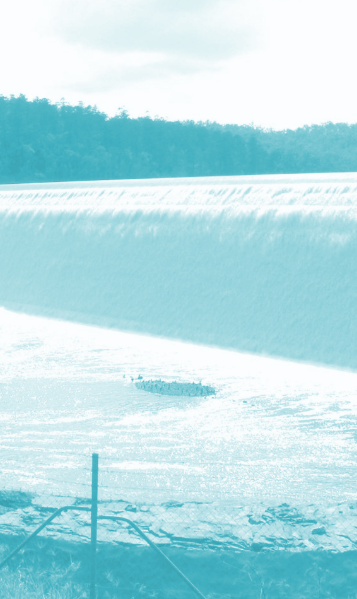 An inquiry has found concrete used in the construction of Queensland's Paradise Dam may have been "intrinsically incapable" of meeting design standards.
Queensland Natural Resources Minister Anthony Lynham has tabled a 580-page report in State Parliament detailing structural and stability issues at the troubled dam, which was built by the Queensland Government in 2005.
"We commissioned a public, independent inquiry which has confirmed there are indeed structural and stability issues with Paradise Dam," Dr Lynham told Parliament.
Dam operator SunWater last year revealed the the dam needs to be lowered to 42 per cent of its capacity and its spillway lowered by 5 metres due to safety concerns about roller-compacted-concrete (RCC) in the dam wall.
The inquiry was told that no shear strength testing was carried out on the dam after it was built.
"The commission notes that the concrete mix used to build the dam may have been intrinsically incapable of meeting the required design values," Dr Lynham said.
SunWater says it will begin bringing the wall down in coming days, after receiving federal approval for the rectification work.
The inquiry also found that the dam's primary spillway apron is not wide enough and could collapse in the event of a flood like the one that occurred in 2013.
"Evidence before the commission suggested that if the 2013 floods had lasted longer, the erosion due to the insufficient downstream protection may have undermined the dam, giving rise to a risk of a dam failure by overturning," Dr Lynham said.
The inquiry made eight recommendations, calling for materials to be subject to inspection and physical testing to confirm they meet critical design parameters.
Dr Lynham said the State Government has accepted seven of the recommendations, with one more taken on "in principle".
"As always, the Government's priority remains community safety — with Paradise Dam to continue to provide long-term water security and underpin economic prosperity in Bundaberg and the Burnett for generations to come," he said.
The Minister also said the reports validates SunWater's response to the risk and the decision to lower the dam wall.
SunWater says it will not be making any comment until after it has considered the lengthy report in its entirety.