Conditions slash cotton crop

Print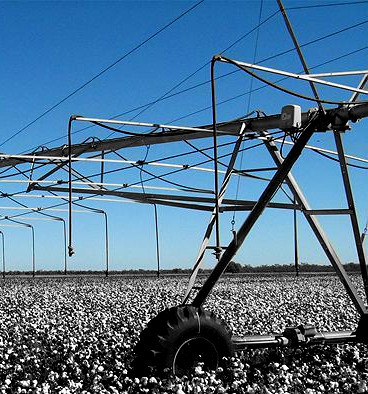 Drought and low allocations have halved this year's cotton crop.
Cotton Australia chief executive Adam Kay says the 2018/19 national crop will be around 2.1 million bales.
"It will still generate about $1.5 billion dollars' worth of export income, but production is less than half of the previous season and we expect next season it will halve again," Mr Kay told the ABC.
"It's been a tough year, and there was this idea that cotton was somehow not impacted by drought — it's not right, the crop size halved, and it's been a very difficult year."
Mr Kay says prices are not expected to lift.
"Australia only contributes to about 4 per cent of the global market," he said.
"So if we drop a per cent or so this year with production, it's not going to really impact the global market.
"Our small production isn't going to swing global prices one way or another."
Mr Kay said increased cotton plantings in the United States could drive down the cotton price for Australian growers.
"The biggest exporter of cotton is the US and they have just planted a big crop, so that could possibly push prices down," he said.