Council wants to save sewage

Print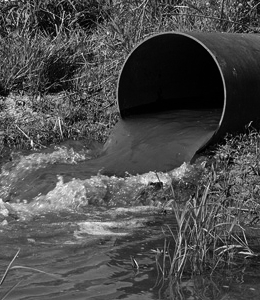 A Victorian council wants to re-route treated sewage for use on farms.
Colac Otway Shire in south-west Victoria has a plan to divert treated sewage and water currently pumped out to sea back inland, through an 80km pipeline, to flood its food-producing region.
Mayor Jason Schram says it would be one of the biggest infrastructure projects the region has ever seen, sparing millions of litres of treated water from being pumped into the ocean from the Black Rock Water Reclamation Plant between Torquay and Barwon Heads.
The facility produces both Class A recycled water for non-drinking purposes in new housing estates, and Class C water that irrigates nearby crops.
The rest is pumped through a 1.2-kilometre pipe into the ocean.
"We want to change that to no longer be called waste water, but wanted water," Cr Schram says.
The proposal has been around for several years, but the council has just approved an official feasibility study.
The State Government is unsure whether the shire's pipeline project would be financially viable.
Barwon Water, which manages the Black Rock facility, says the proposal could require an investment of up to $300 million, and cost up to $15 million a year to operate.
Despite that high cost, Cr Schram says it would transform the region.
"If we can use that treated water, it takes the pressure off our most precious resource, which is natural water."
A report by the Clean Ocean Foundation earlier this year found that upgrading the 180 ocean outfalls pump that send treated water out to sea nationwide could result in benefits worth between $12 billion and $28 billion (not including upgrade costs).