Councils' new green light meets disapproval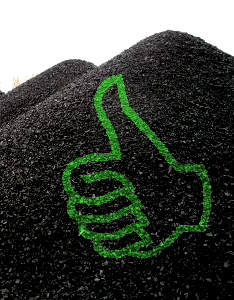 The Federal Environment Minister has defended his decision to give state governments more power over mining approvals.
Federal Environment Minister Greg Hunt introduced a Bill to Parliament to change an environmental approval stipulation known as the Water Trigger.
The Water Trigger legislation forces the federal government to assess impacts on water resources prior to the approval of major coal and coal seam gas proposals, when significant risks are present.
Minister Hunt says he no longer wants the Federal Government to have to step in and potentially slow down the process, and will try to give the power back to the states.
Given that state and territory governments stand to gain considerable revenue from such approvals, opponents say there should be an unbiased middle-man.
Some reports say the Environment Minister is being accused of using the federal budget to "sneak through the biggest ever transfer of environmental powers".
But Mr Hunt has denied claims that he is reducing the Water Trigger.
"We are keeping the Water Trigger in full, and not just keeping it, but strengthening it" he told the ABC.
"What we did do, and what we are doing, is we are moving to ensure that the trigger can be assessed through the 'one-stop-shop' process."
"The 'one-stop-shop' allows the state and Commonwealth process to be considered as a single process," he said.
A bloc has formed of 40 environment groups including WWF-Australia, The Wilderness Society, Australian Conservation Foundation, Birdlife Australia and Humane Society International, to say that the amendment bill is a "chronic failure of government".
Environment bodies say the changes will allow councils to give approvals for projects in World Heritage-listed areas, despite not being able to afford the proper prior assessments.
"Local councils should not be deciding development applications which impact on the Great Barrier Reef, wetlands of global significance or other matters of environmental national significance," WWF chief executive Dermot O'Gorman has told The Australian.
Former New England MP Tony Windsor, one of the figures behind the creation of the Water Trigger, says Mr Hunt is allowing the guise of science to be used to obscure rampant environmental exploitation.
"The states, who are in charge of the chicken house here, they need the royalties," Mr Windsor said.
"The states will be the ones that'll do the scientific works and the Commonwealth - Greg Hunt's office and Greg Hunt himself - will just tick the box and okay it if the states say it's okay.
"It's the mining industry that's been pushing this.
"It's been very clear that if the Coalition got into power, they would remove this part of the Bill, the Water Trigger part - the scientific work to be done at a federal level - under the guise of removing green tape."
The Environment Department defends its legislative change on its website, here.