Councils say water issues haven't hurt

Print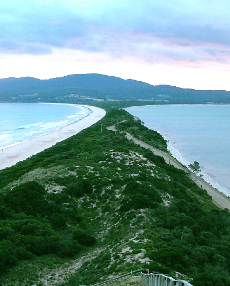 Tasmanian councils say a new survey on the state's image proves Treasurer Peter Gutwein's recent claims are wrong.
Mr Gutwein said the Tasmania's reputation as a clean, green destination was being threatened by the water and sewerage system issues, but the latest Tasmanian Brand Health Survey has found that the state's reputation and perceptions have actually improved over the past year.
They survey was conducted by Brand Tasmania - an organisation heavily sponsored by the State Government.
Brighton Mayor Tony Foster said it was evidence that the Treasurer Peter Gutwein was misleading Tasmanians in his attack on TasWater and efforts to take over the water and sewerage business.

"Mr Gutwein has claimed that our water and sewerage services are trashing Tasmania's brand, yet Brand Tasmania says the latest survey confirms that 'the State's brand is in good shape'", Cr Foster said.

"This is just another demonstration of the Treasurer being loose with the truth and his adoption of Donald Trump's fake news tactics.

"His attempted takeover of TasWater is nothing short of a cynical political gesture and his confected crisis should be seen for what it is, cheap politics.

"To quote Brand Tasmania's executive director Robert Heazelwood, 'Tasmania is doing very well, in fact better than most' and this should put paid to Mr Gutwein's dishonest claims."

Cr Foster said the biggest untruth was the claim that Tasmania had a water and sewerage crisis.

"This has been debunked by TasWater and the Local Government Association of Tasmania, and clearly Brand Tasmania agrees that there is no problem.

"TasWater is successfully implementing a fully and responsibly funded infrastructure upgrading program over 10 years that will ensure all Tasmanians enjoy the highest standards of water and sewerage services. This will also provide the optimum return to Tasmania in terms of employment and economic activity, as well as restraining TasWater and council rate increases.

"Today, some 99.2 percent of Tasmanians have access to Australian quality standard potable water and by August next year, one month after Mr Gutwein's proposed takeover, all Tasmanians will have, so where is the crisis?

"Without doubt, the current model best serves all Tasmanians, particularly Tasmanian households and families."