Court continues for salmon farms

Print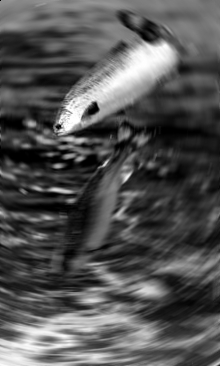 A Tasmanian salmon farmer is embroiled in supreme court action against the Tasmanian government and its Environmental Protection Agency (EPA).
Frances Bender, is the executive director and co-founder of Tasmania's second largest salmon farmer, Huon Aquaculture.
Huon Aquaculture earlier this year commenced legal proceedings in the federal court and the Tasmanian supreme court against the Tasmanian government and EPA.
Huon Aquaculture accused the authorities of failing to adequately protect the environment in Macquarie Harbour.
"We have tried absolutely every single way – using science, using research, using reasoning –everything we can to change behaviours and practices to no avail," Ms Bender has told reporters for The Guardian.
In 2012, Tassal, Huon Aquaculture and Petuna were given the green light to expand their operations, with the EPA ordered to regular set new biomass limits to sustainably manage the expansions.
By the end of 2014, the biomass cap was almost twice the level it was at the pre-expansion level, and the health of the harbour was already showing signs of stress.
Dissolved oxygen levels dropped to a new low, leading the biomass cap to be progressively ratcheted back 12,000 tonnes.
Tassal gained special permission to exceed its limit as fish already in pens reach harvest age, as long as it installs appropriate waste-capture systems.
Ms Bender believes the limits on her own industry should be more strict, saying the harbour can only sustainably support around 10,000 tonnes of farmed fish.
"Mother Nature will fix herself, but at the moment, we have to give her a hand by backing off and being patient," she said.
Tassal and Petuna have joined the EPA in defending the legal action.
Ms Bender says that with the right regulations in place – gained through legal actions – sustainable farming in the harbour can continue in the long term.