CSIRO hydro gaining traction

Print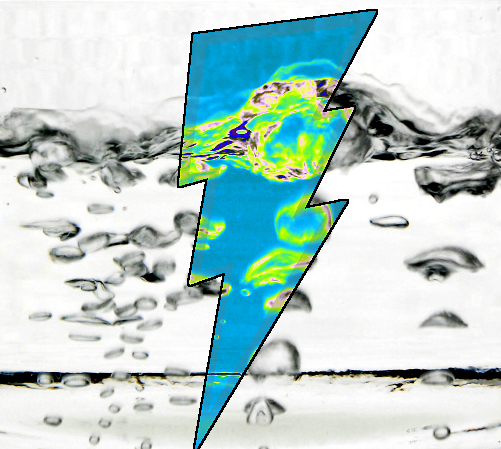 CSIRO has a new way to make hydrogen fuel from ammonia, which would allow it to be stored and transported much more easily.
The local researchers have worked for over a decade to produce ultra-high purity hydrogen using a unique membrane technology.
Some forms of hydrogen fuel can be created relatively easily, but the extremely light and highly flammable element is difficult to ship long distances.
CSIRO researchers have now found a way to turn hydrogen into ammonia so it can be shipped safely to international markets. The ammonia is then converted back into hydrogen using CSIRO's high-tech membrane, and pumped into hydrogen-powered cars.
"We started out with what we thought was a good idea, it is exciting to see it on the cusp of commercial deployment," said CSIRO principal research scientist Michael Dolan.
"We are certainly the first to demonstrate the production of very clean hydrogen from ammonia."
Program leader David Harris says Australia's access to renewable energy supplies to make hydrogen could create a brand new industry.
"The key here is we can transport the hydrogen from the place where it is produced from renewable energy — let's say maybe that is in outback WA — and we can ship that form of ammonia anywhere in the world," Dr Harris said.
The team held an event this week to mark the first time in the world that hydrogen cars have been fuelled with a fuel derived from ammonia.
Toyota spokesperson Matthew Macleod described it as "a game-changer".
"Ammonia already has established routes for transportation and to transport at relatively normal temperatures," he told reporters.
"When it gets to where it is going they can actually pull the hydrogen out using the CSIRO technology, which opens up fuel cell technology to markets that previously did not have the technology.
"From an energy perspective, the ability to move solar energy or wind energy from one place to another using ammonia opens up doors that previously would have been closed because of the difficulties of transporting hydrogen."
CSIRO has already received expressions of interest from Japan, South Korea and Europe.
Dr Dolan sees renewable hydrogen as Australia's next export boom.
"It could potentially rival our LNG export industry," he said.
"As of this year Australia is the world's biggest natural gas exporter. Hydrogen could be in the same position in the next couple of decades."
There are just a handful of hydrogen cars in Australia right now, and they number in the thousands globally, but analysts expect up to a million hydrogen-powered cars will be on the streets by 2025.